---
How We're Responding to COVID-19
---
Summary:
We're open and are making product, but we have closed our brick & mortar section to the public. In person skincare consultations are currently unavailable until the COVID-19 pandemic situation is greatly improved.
As of July 1, 2020, contactless pickup is now available (email info@sabbaticalbeauty.com to set it up. Masks are required).
We're making Hand Purifiers and donating a bunch to organizations in need.
We started a Disposable Mask Drive where we donate at least one box for every box of masks we sell.
We created a Philly Self-Care Box featuring us and other small women-owned Philly businesses to support our communities.
About Staying Open
Yes, we are open. Under Governor Wolf's mandate, Sabbatical Beauty falls under the category of a life-sustaining business as our industry is considered "Soap, Cleaning Compound and Toilet Preparation Manufacturing"  Toilet Preparation Manufacturing is thus defined by the NACIS: "this industry comprises establishments primarily engaged in preparing, blending, compounding, and packaging toilet preparations, such as perfumes, shaving preparations, hair preparations, face creams, lotions (including sunscreens), and other cosmetic preparations."
While we are open, we are closed to the public for all in person skincare consults.
As of July 1, 2020, we will be allowing order pickups - please email info@sabbaticalbeauty.com to set up a pickup. Masks are required for pickup and it will be a contactless pickup (you pick up your order outside our space #308) to minimize contact and keep our staff and you safe.
We're also practicing social distancing within our space, by reducing the number of people allowed in our space. This means that product restocks will be slower than usual.
But rest assured if you order from us, we will ship your order out to you as soon as we can.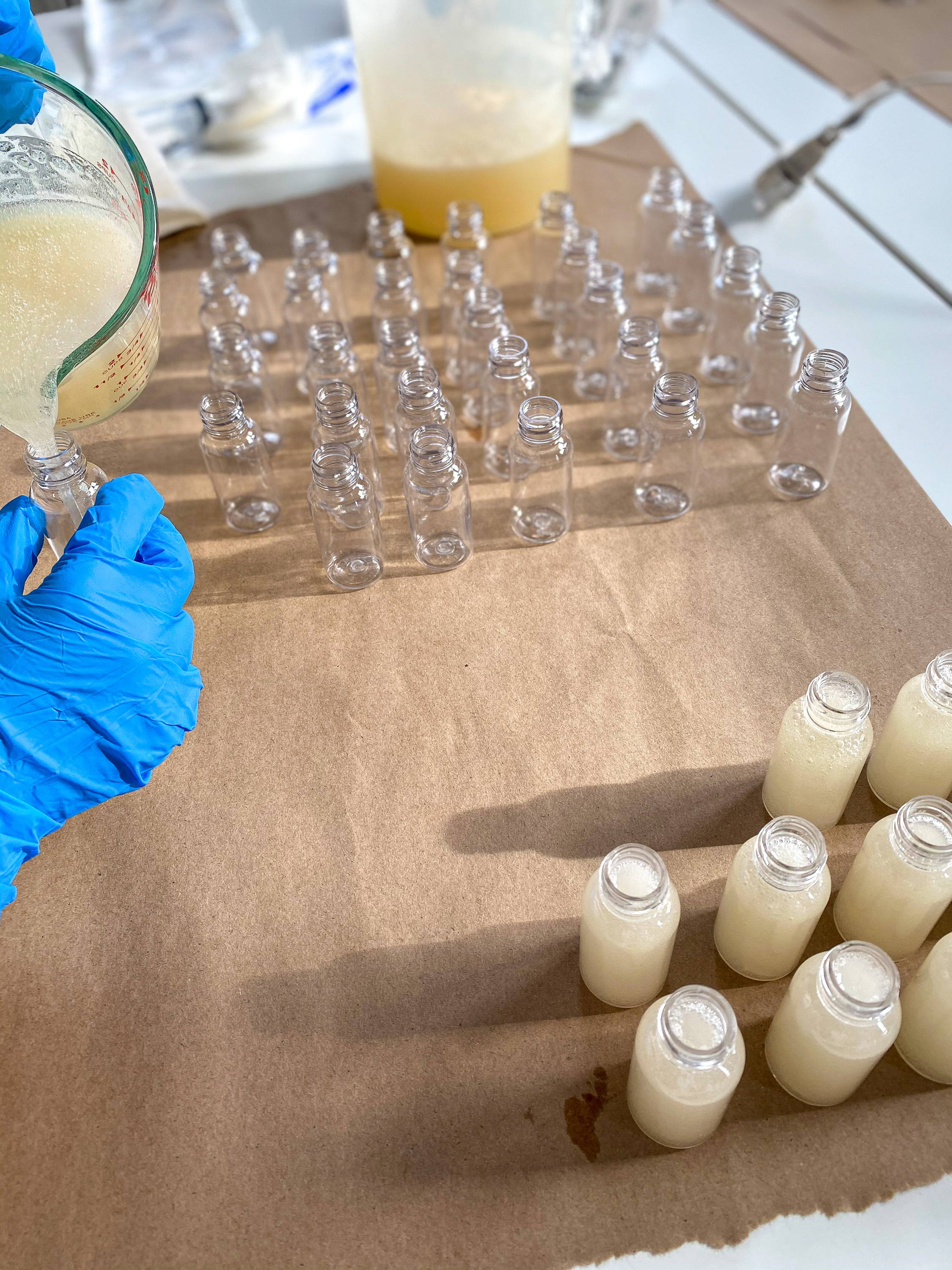 We Started Making Hand Purifiers
To address the public need for hand sanitizers, we came up with our own. We made Botanical Hand Purifiers, which are a combination.These are combination of two types of ideas: one, an effective antibacterial hand cleanser, and two, a throwback to herbalism and herbal medicine.
Each of these Hand Purifiers is made with 70% high proof (190) ethyl alcohol (alcohol ends up being 70% of the final solution by volume), Thanks to the 70% alcohol content (CDC looks for over 60% alcohol content), this hand purifier spray is 99.9% effective against most common germs. Aloe Vera as a humectant to help moisturize and nourish the skin, an essential oil for natural fragrance and a dried botanical ingredient.
We added the dried botanical because this is how herbalists have always made herbal medicine: through immersing dried herbs and flowers in alcohol to create a tincture. The alcohol in each of these will extract the beneficial qualities of the herb over time, creating a stronger fragrance and serving as a tincture for your hands.
We are also donating our Hand Purifiers to organizations in need.
We Started A Disposable Mask Drive
When we saw what was happening with the spread of the Coronavirus, we realized how many people would be in need of disposable masks - medical workers on the front lines, but also essential workers such as grocery store workers, and community services such as homeless shelters.
So we started a Disposable Mask Drive where we donate at least one box of masks to organizations or individuals in need for every box that we sell.
Beneficiaries of our Mask donations so far have included: individual medical workers in need of PPE, Jefferson Hospital, City of Philadelphia, SEAMAAC Elder Program (giving out care packages to low-income Southeast Asian refugees), St. Johns Hospice (men's homeless shelter), the Bethesda Project (homeless shelter), and more.
We are also selling boxes of masks as part of our mask drive. Originally we didn't think of selling masks to our community, but we changed our minds when we were told how sorely this was needed by immunocompromised members of our community.
The price of each box includes within it the donation of another box. If you need a box of masks, or to learn how to become a beneficiary for as long as the program is in place, click below.
Update: We have sold out of all disposable masks and will not be restocking.  
A Look at our beneficiaries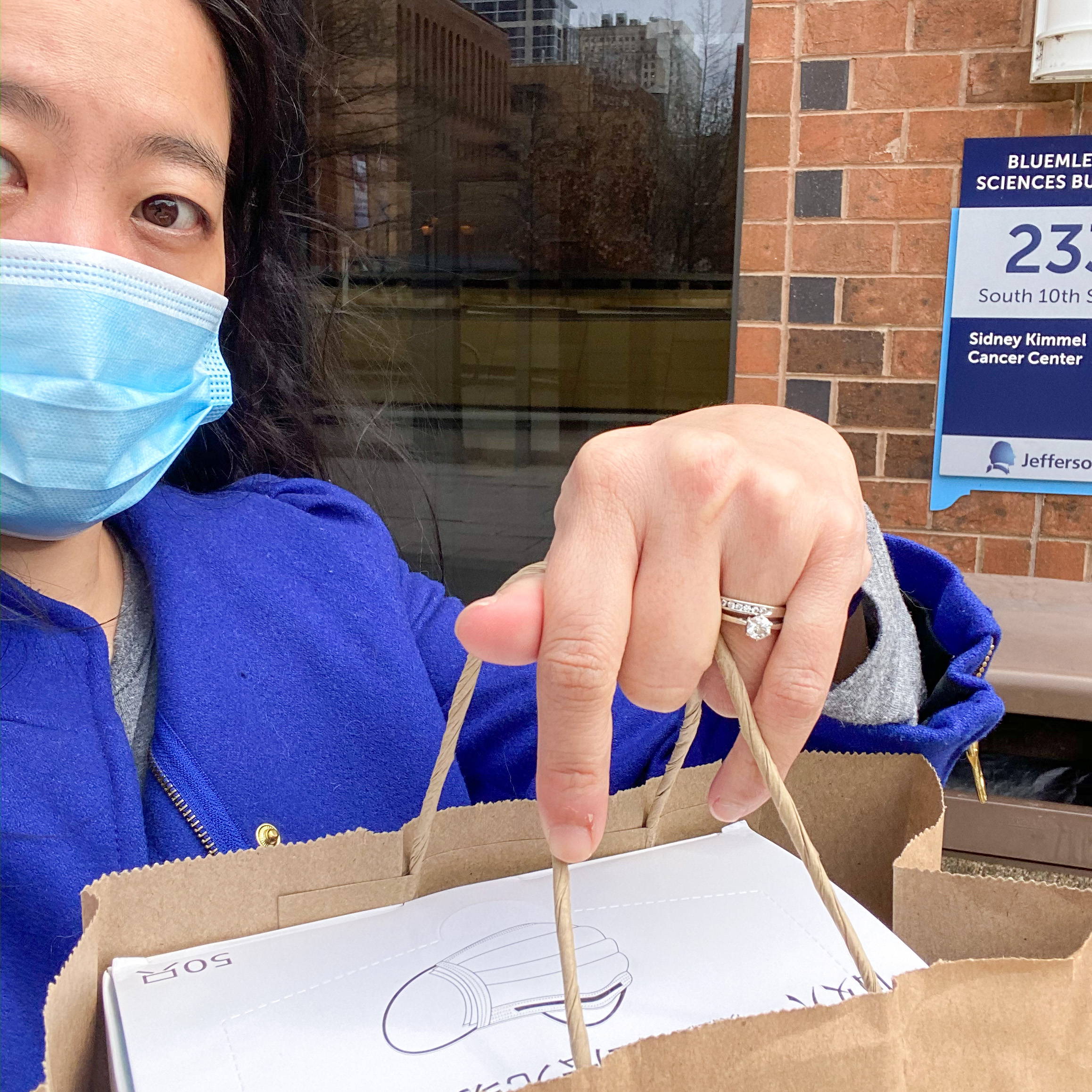 Adeline dropping off mask donations at Jefferson Hospital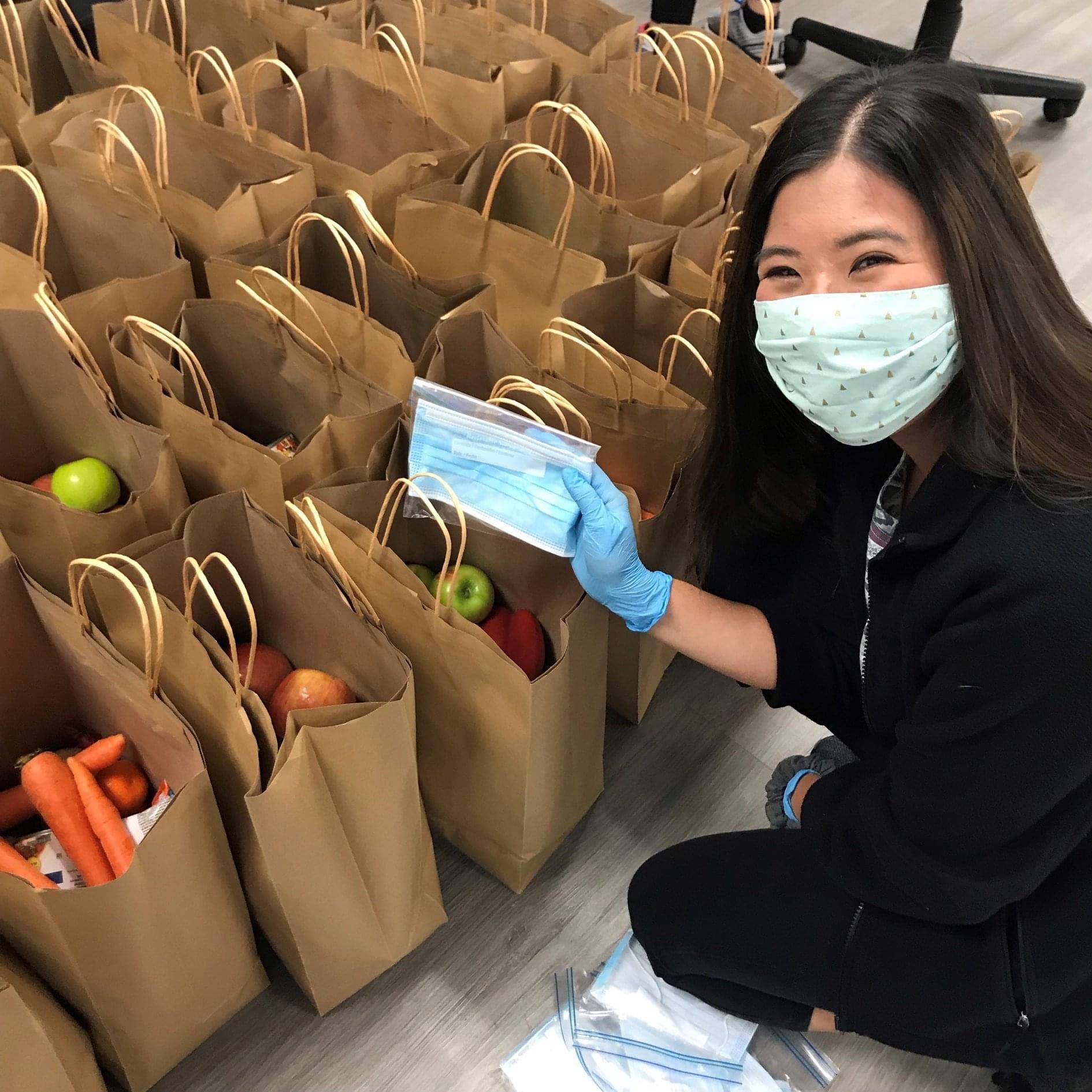 A SEAMAAC volunteer distributing masks into Elder care packages. Founded by refugees, SEAMAAC distributes weekly care packages to Southeast Asian elderly in the Philadelphia area who are low income and who speak little English.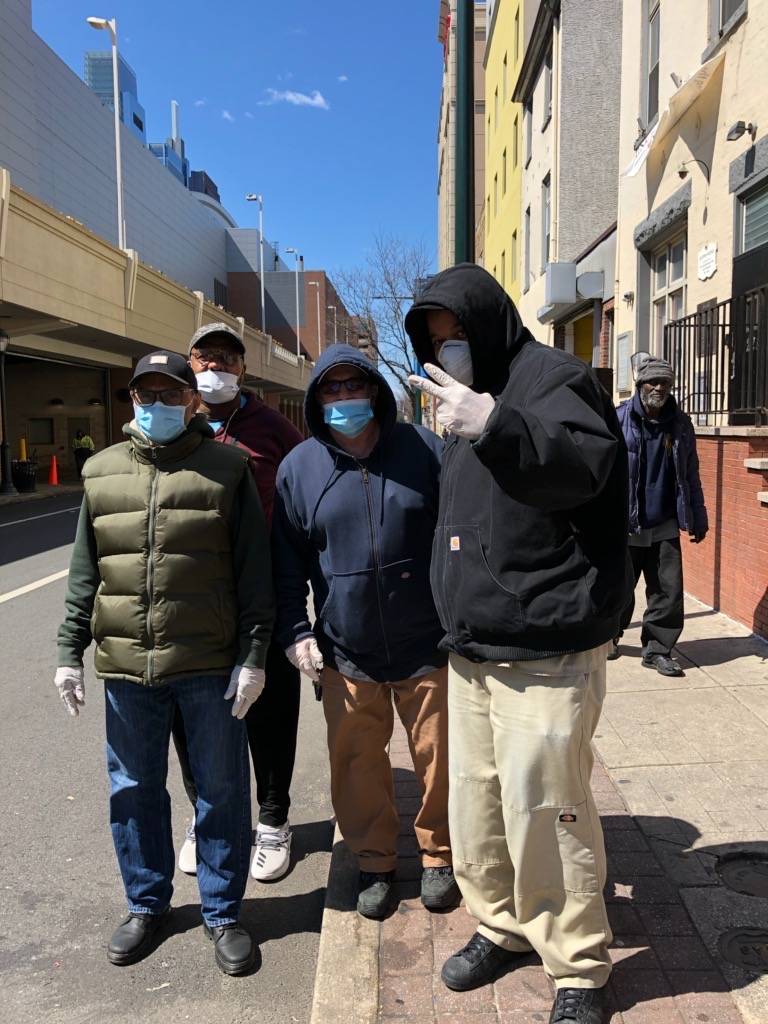 Men from St. Johns Hospice (homeless shelter in Philly) feeling protected from our donations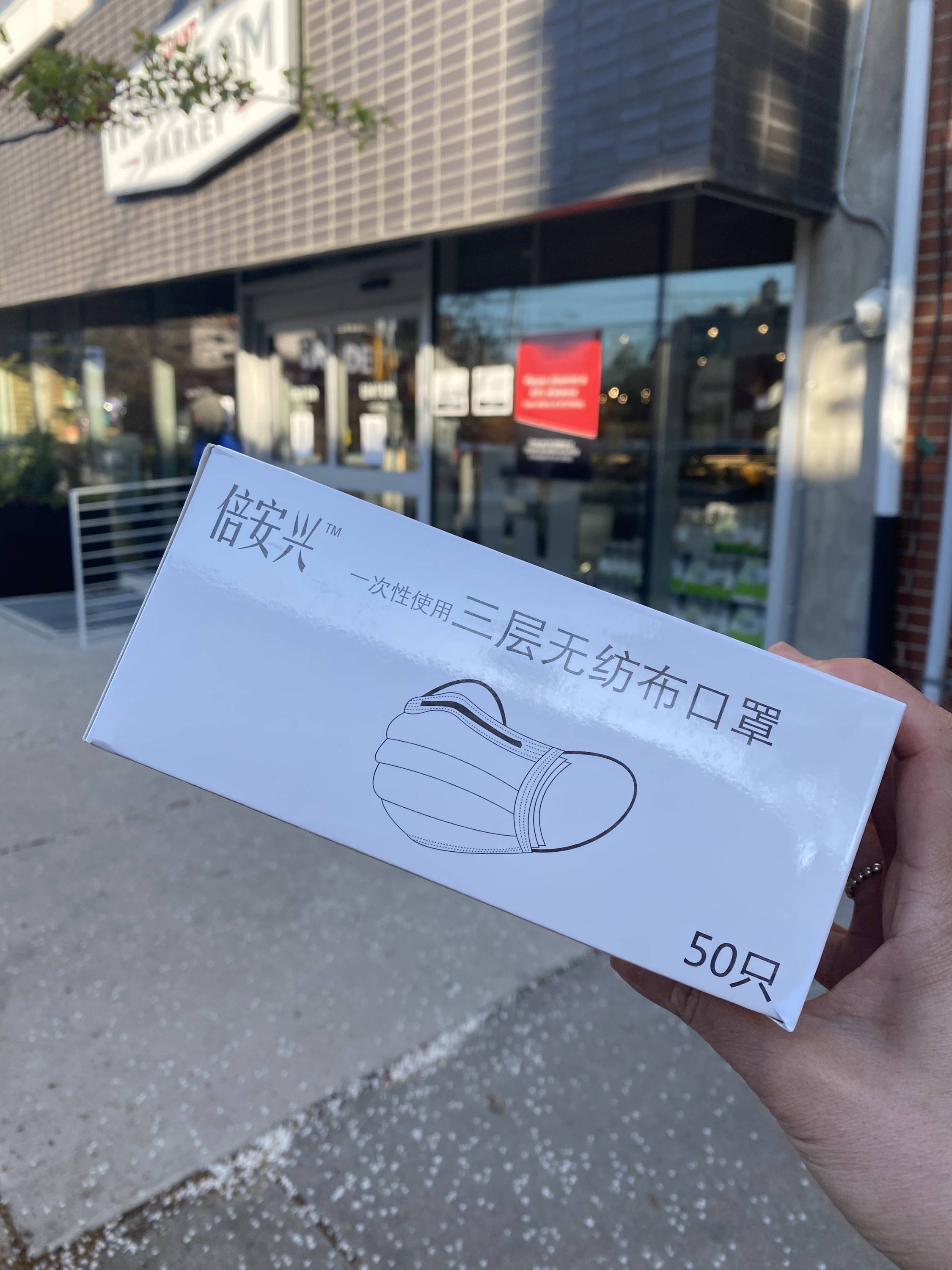 Dropping of mask donations to Heirloom Market and South Square (grocery stores in Philadelphia)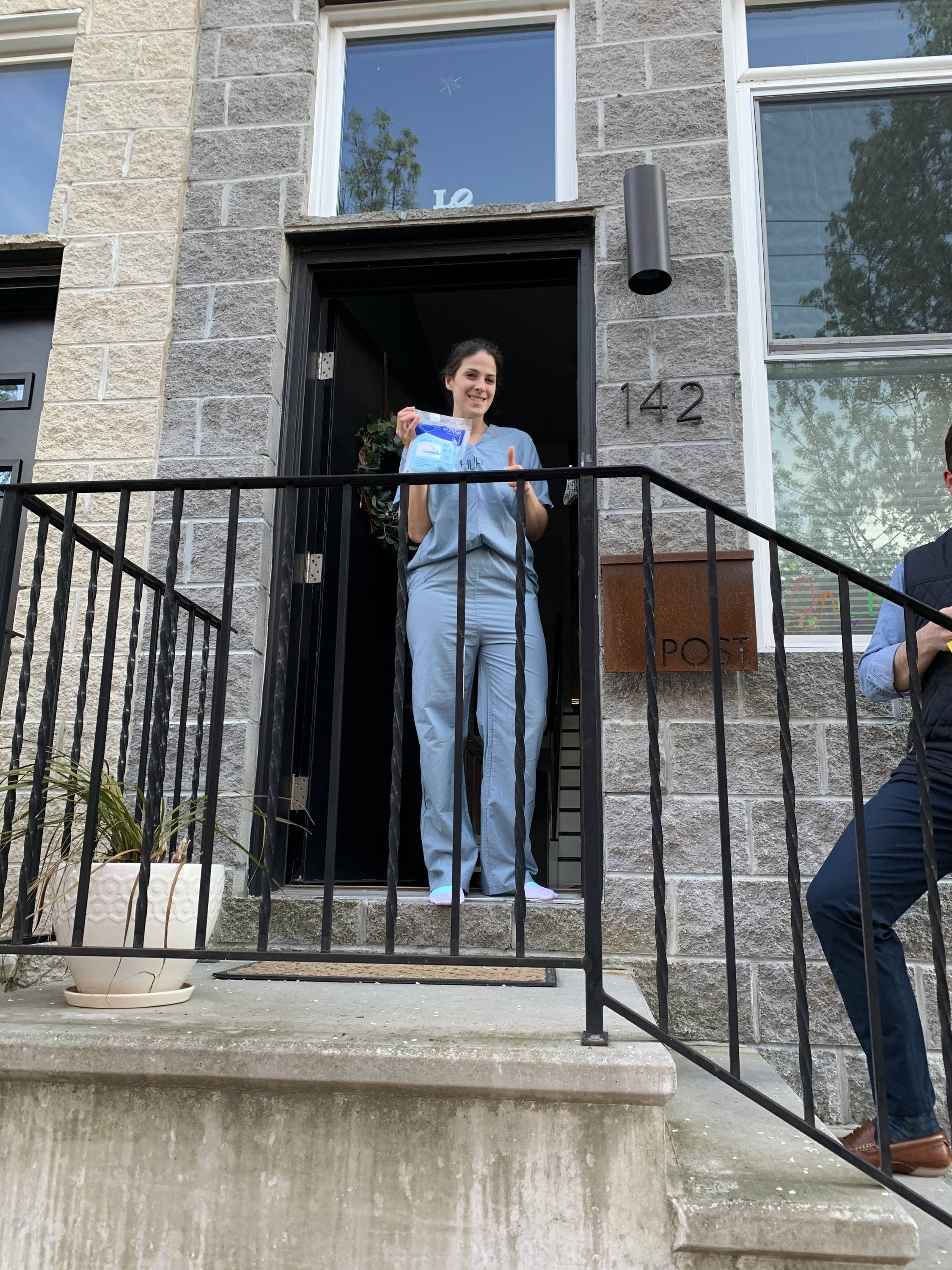 Shannon, a Philly nurse who works in a COVID19 unit, in need of masks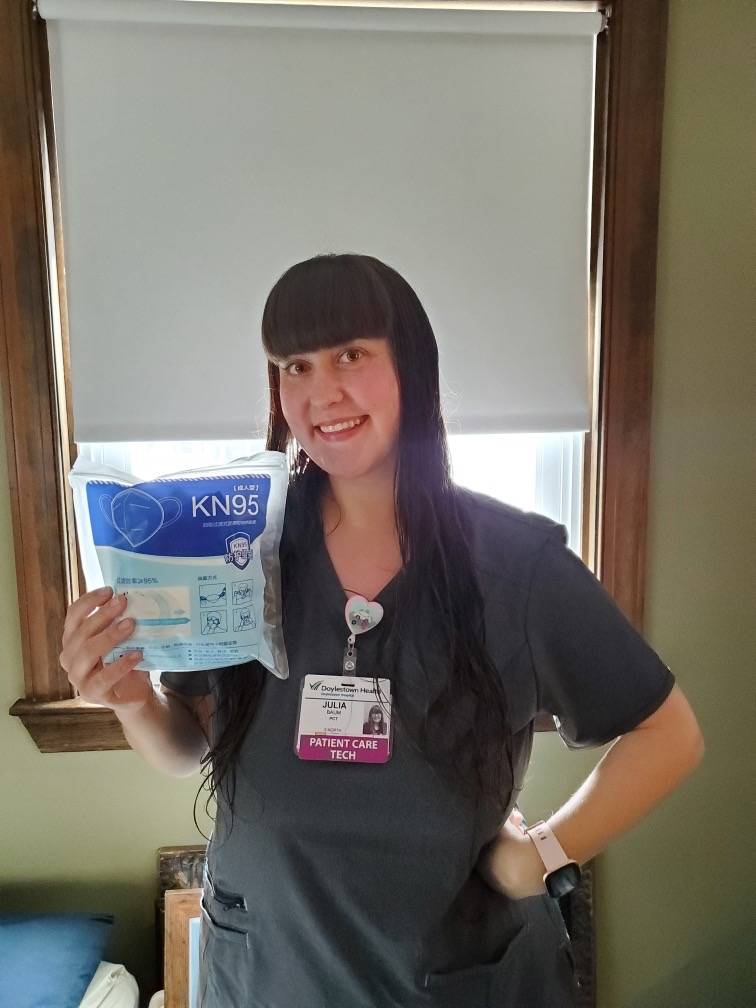 Julia, a nurse in Doylestown, happy to get her PPE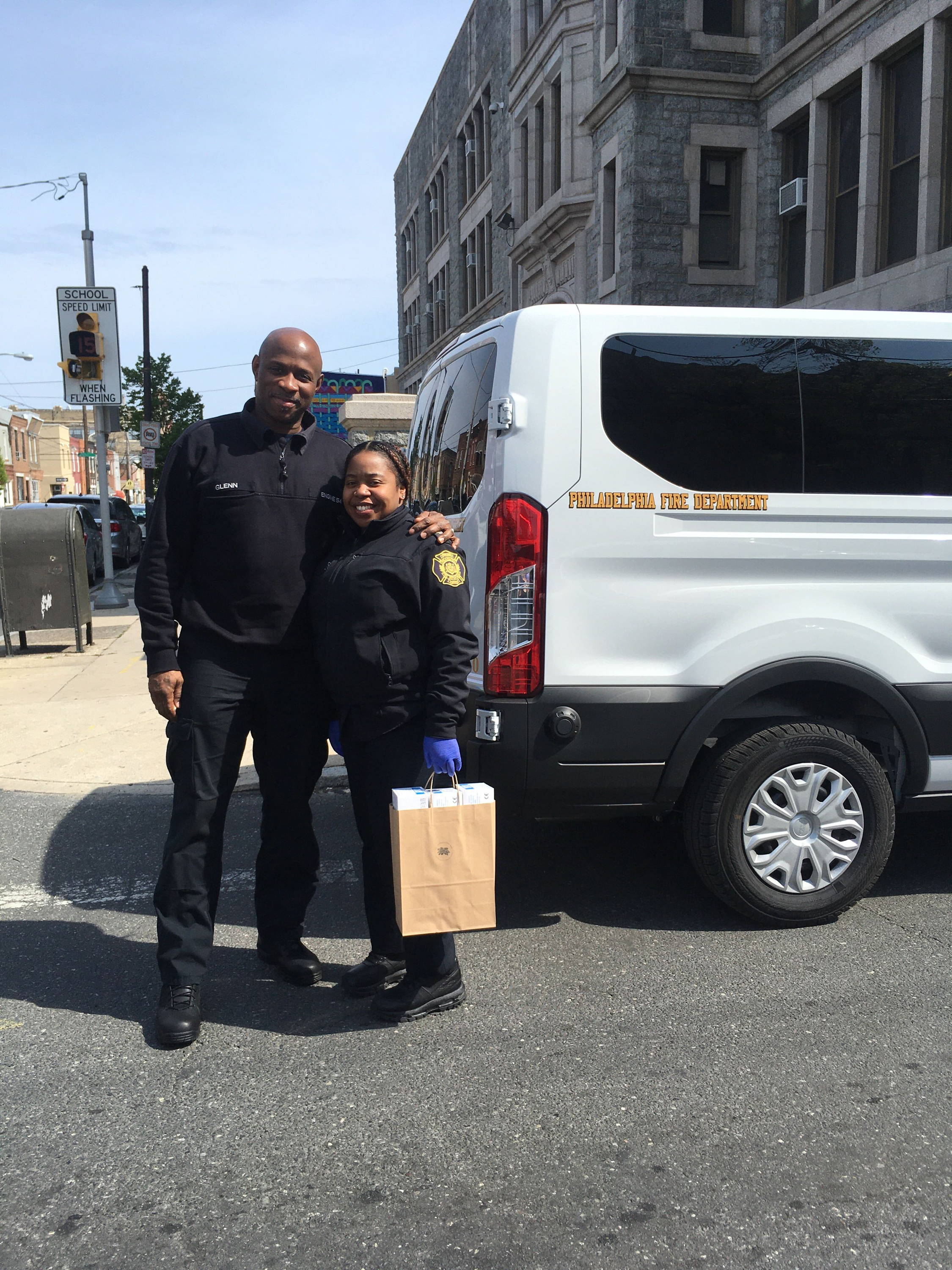 Firefighters from the City of Philadelphia picking up our masks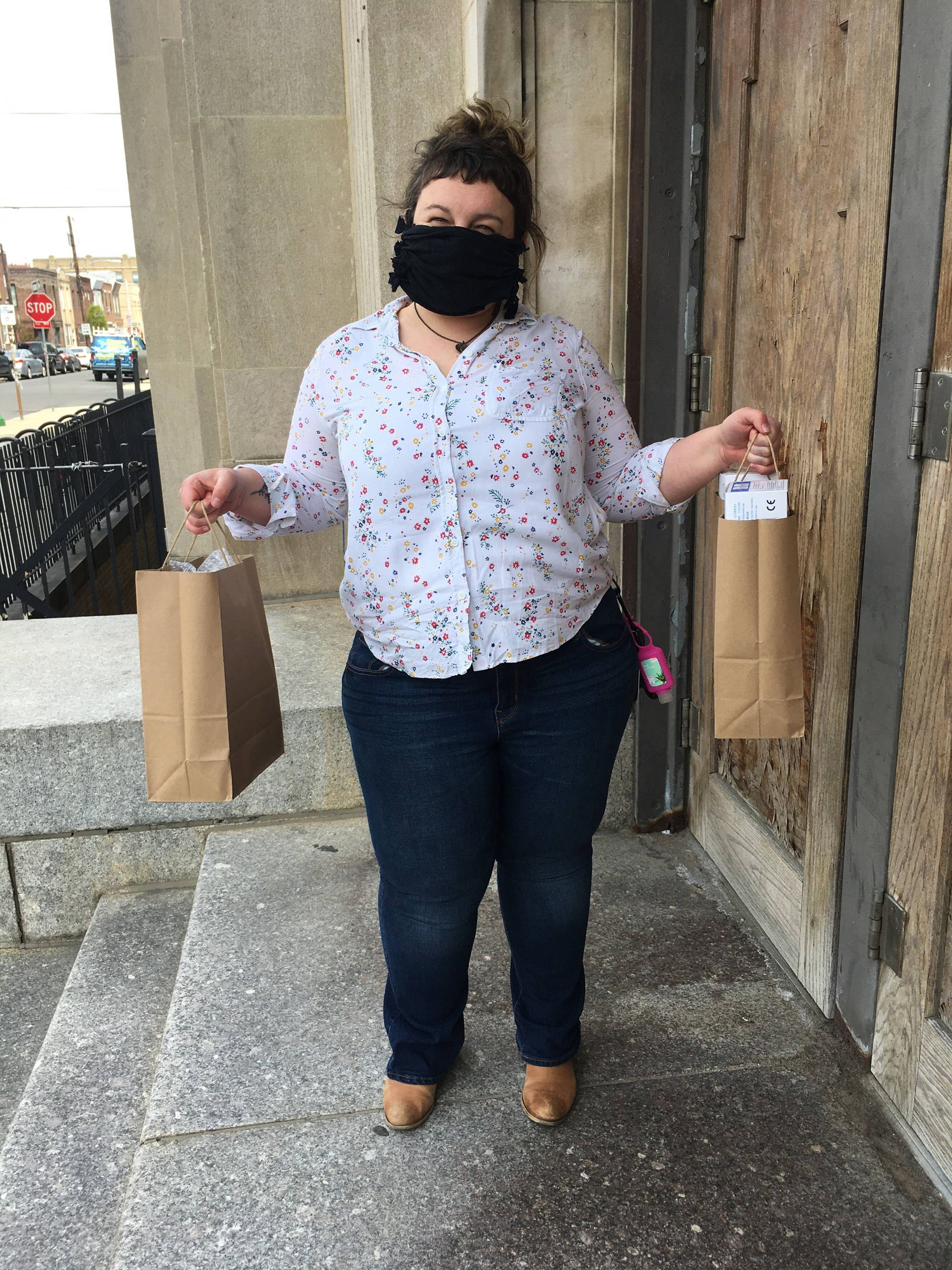 Sarah from Betheda Project, which houses 400 homeless folks, picking up our donations of masks and hand purifiers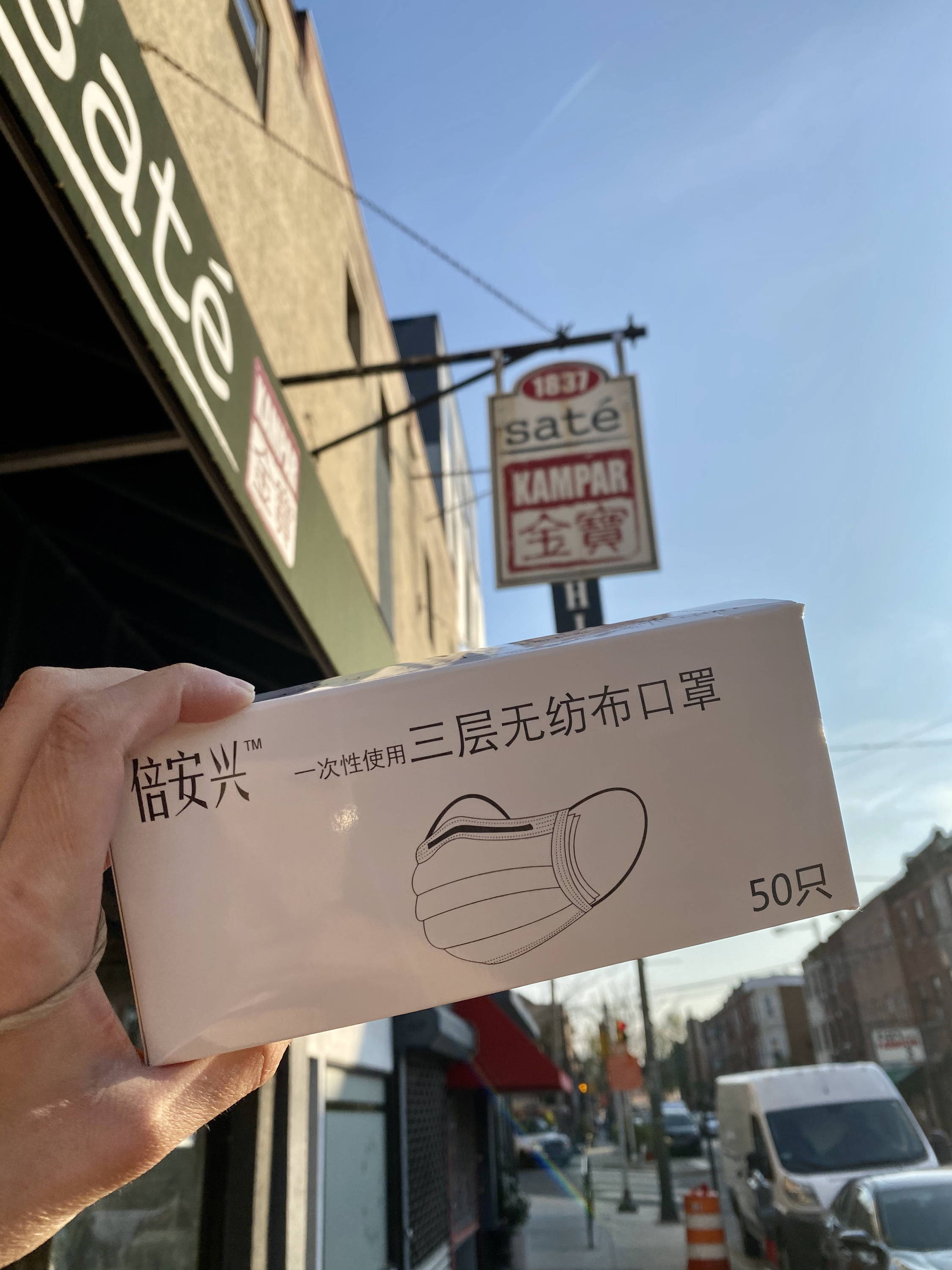 Dropping off masks to local restaurant owners who are staying open, like our beloved Sate Kampar in South Philly
We made a philly self care boX
Wanting to support our other local businesses, we devised the idea of the Philly Self Care Box!
The Box features six small women-owned Philly businesses. It brings together a modern Taiwanese hot pepper rub from Baology, organic CBD fruit gummies from Cocokitty Beauty, small-batch Vietnamese Coffee from Caphe Roasters, Ayurvedic skincare from Wilde Gatherings, a hidden Gemstone Candle from Retrograide, Sabbatical Beauty healing balm and hand purifier into one neat little package.
Total retail value of box: $93
In these turbulent times, we find ourselves even more grateful for you, the Sabbatical Beauty community daily. Thank you for your constant support of our tiny business. It keeps us going day by day. Thank you for being you.