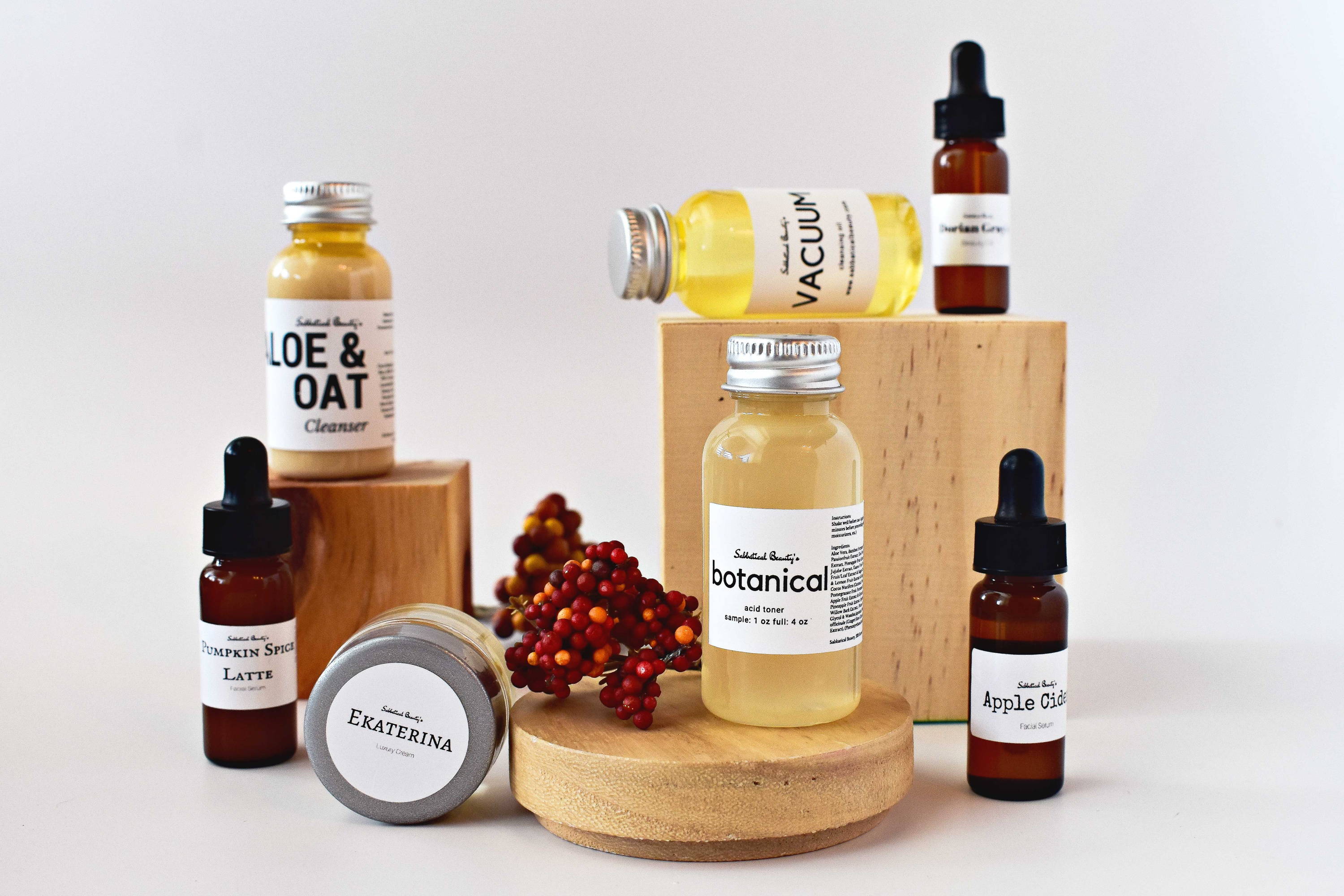 Help! I've Gone From Plump Smooth Skin To A Dried Prune Overnight!

Fall is beautiful. Changing colors on the leaves, the first brisk, refreshing breeze, pumpkin spice lattes, cozy scarves.
If only fall skin could be as effortless.
Suddenly your skin is parched, tight and red. It starts flaking. It looked so plump and dewy just a day or two ago in the summer heat. Now you're feeling like your skin is being tightly stretched across your cheekbones. Your fine lines are more visible. And those angry little bumps are appearing, because your skin is so dried out.
Like your fall wardrobe, your skin is calling out for more layers of protection. But WHICH layers? You know every single time you make adjustments to your skincare routine, *something * has to give. Either you put on too much, or you use too little, and you start breaking out.
The solution? Our 2018 Sabbatical Beauty Fall Box.
Perfectly curated to give you a seamless skin transition from summer to fall. No more dry, flaking spots, no more uncomfortably tight skin. No more angry little bumps.
Instead: you'll have that luminous autumn glow everyone wishes they had. In the Box: a full double cleanse, with our epic Vacuum Cleansing Oil and our super-gentle Aloe & Oat cleanser, Botanical Acid Toner, the strongest acid toner we've ever made with alpha hydroxy acids, fruit enzymes and beta hydroxy acids to reach down into the depths of your skin and renew its brightness, a gorgeous cocktail of Fall-inspired serums for firming and discoloration (Pumpkin Spice Latte and Apple Cider), our classic anti-aging Dorian Gray Beauty Oil, our indulgent 24-karat gold laced Ekaterina Cream, the rejuvenating new Witches Brew mask and a dash of gorgeous fall color in the Merlot Sparkle lip tint.
This Fall, say hello to your luminous autumn glow.
Unboxing The Deluxe Fall Box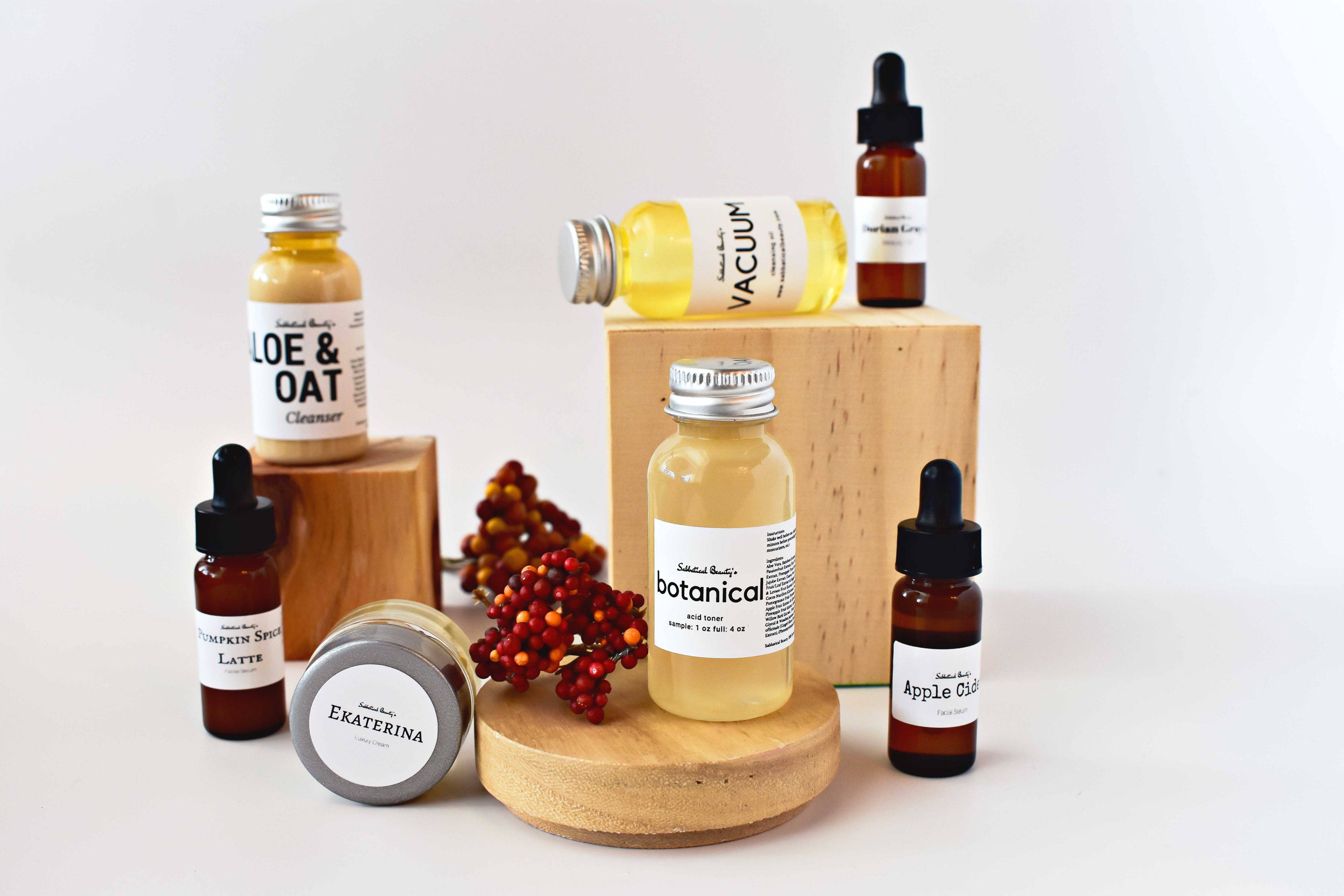 The Fall Box will be released in September 2018.
Early Bird Pricing of regular Fall Box (2 days only): $185 ($245 value). Free domestic shipping.
Standard Pricing of regular Fall Box: $210. Free domestic shipping.
The Standard Box will contain:
1. A travel size of our Vacuum Cleansing Oil (1 oz, $20). Our cult favorite, our Vacuum cleansing oil is named as such because we can't believe how much gunk it's capable of pulling out! Our users have regularly reported seeing milia and other underskin nasties embedded for years finally exiting with consistent use of the Vacuum Cleansing Oil. Find out why everyone loves it so much.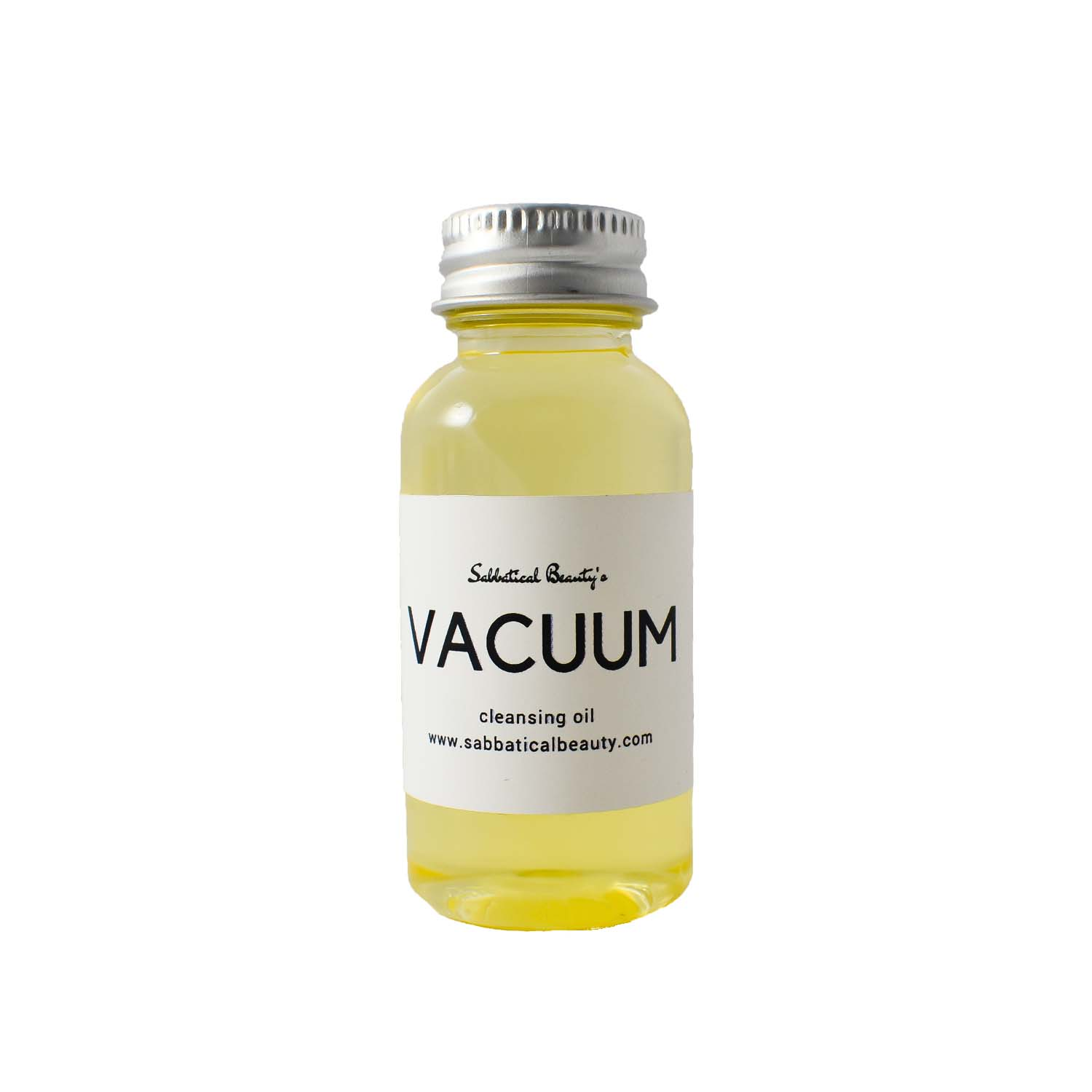 2. A travel size of our favorite cleanser for sensitive skin, Aloe & Oat Cleanser (1 oz, $15). Made with a hydrating base of Aloe and soothing colloidal oats (helps redness and sensitivity), the nutrition of the cleanser is increased with the additions of hydrolyzed silk and hydrolyzed goat milk. Great for redness.
3. A travel size of our brand new Botanical Acid Toner (1 oz., $30.) This is the strongest Acid Toner we have ever made, combining tropical fruit enzymes (Lychee, Jujube, Pineapple, Pomegranate, Mangosteen & more) fruit alpha hydroxy acids (great for dry skin, includes Bilberry, Sugar Cane, Orange, Lemon & Sugar Maple) and beta hydroxy acids in the form of White Willow Bark extract. Reaches down deep into the depths of your skin to smoothen fine lines & lighten discolorations, and regulates oil production.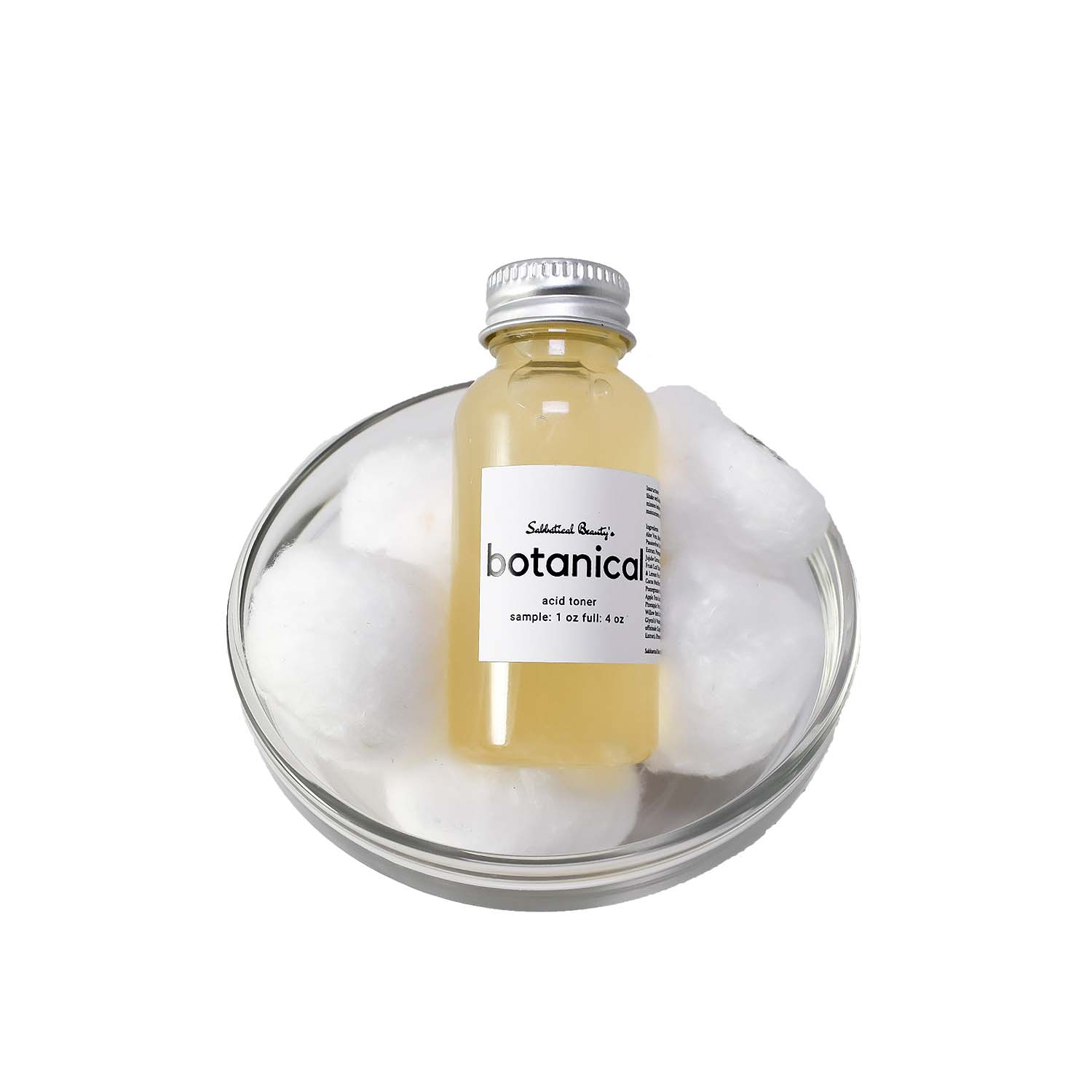 4. A travel size of our Apple Cider Serum (7ml, $20). Only available for a short while in Fall, we've combined the exfoliating malic acid of Apples with the brightening power of Cinammon extract to give you our luxuriously scented, very effective Apple Cider Serum. Apple Cider is one of our most potent serums for exfoliation, brightening and discoloration.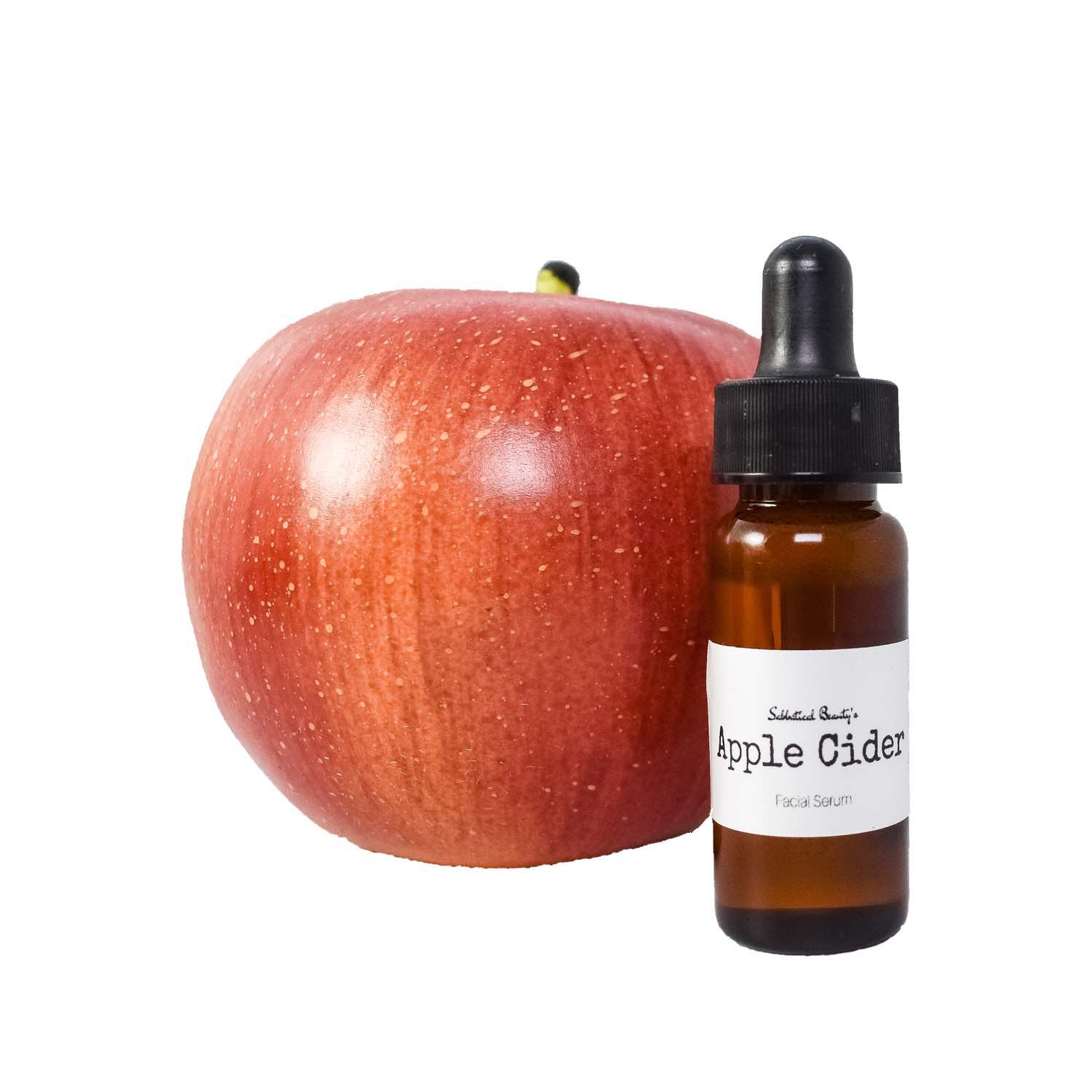 5. A travel size of our seasonal Pumpkin Spice Latte Serum (7ml, $20). Far from being Basic 😉, this serum is a lifting, plumping and anti-aging powerhouse. We've included four types of pumpkin in this to help improve the appearance of firmness, laced it with a shot of caffeine to plump and firm, and included two types of milk to nourish and hydrate. Our PSL is a fall only product!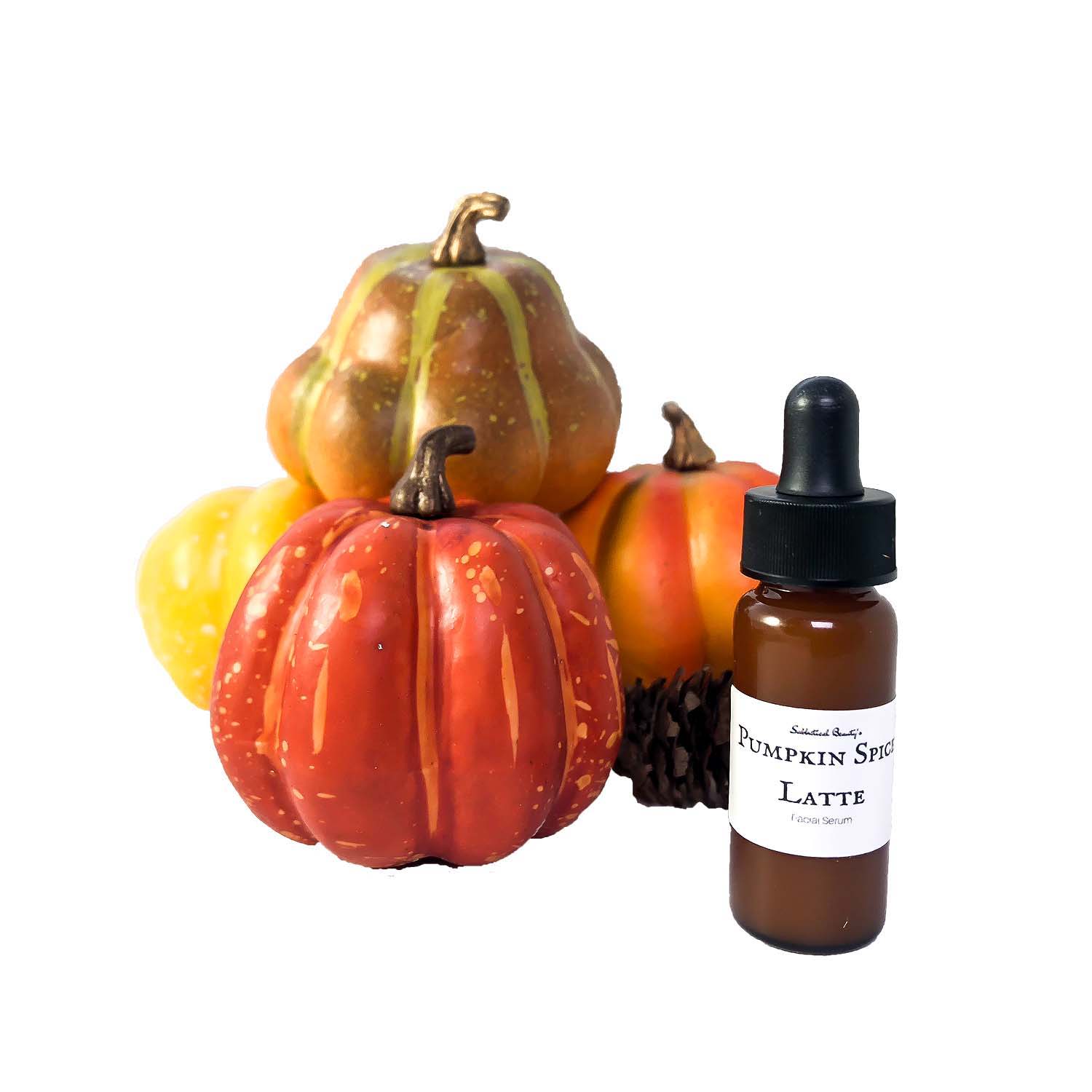 6. A travel size of our premium Dorian Gray's Beauty Oil ($65). A perfect anti-aging beauty oil that provides additional nourishment for fall weather. Dorian Gray's Beauty Oil contains Vitamin C and Retinol to counteract aging, acne and brighten and smooth discolorations, along with Sake extract, Camellia Japonica oil and Black currant extract to further enhance these features.
7. A deluxe travel size (0.25 oz) of our most luxurious product, the Ekaterina Luxury Cream. Named after our community member Ekaterina Sedia, originally from Russia, the cream is laced with Russian luxuries -- gold, caviar and truffle. Three types of gold in the cream help with anti-aging and brightening, four types of caviar help to firm and improve dullness, and premium white truffle is added to improve skin health. The cream is finished with real 24 karat gold flakes on top and throughout the cream.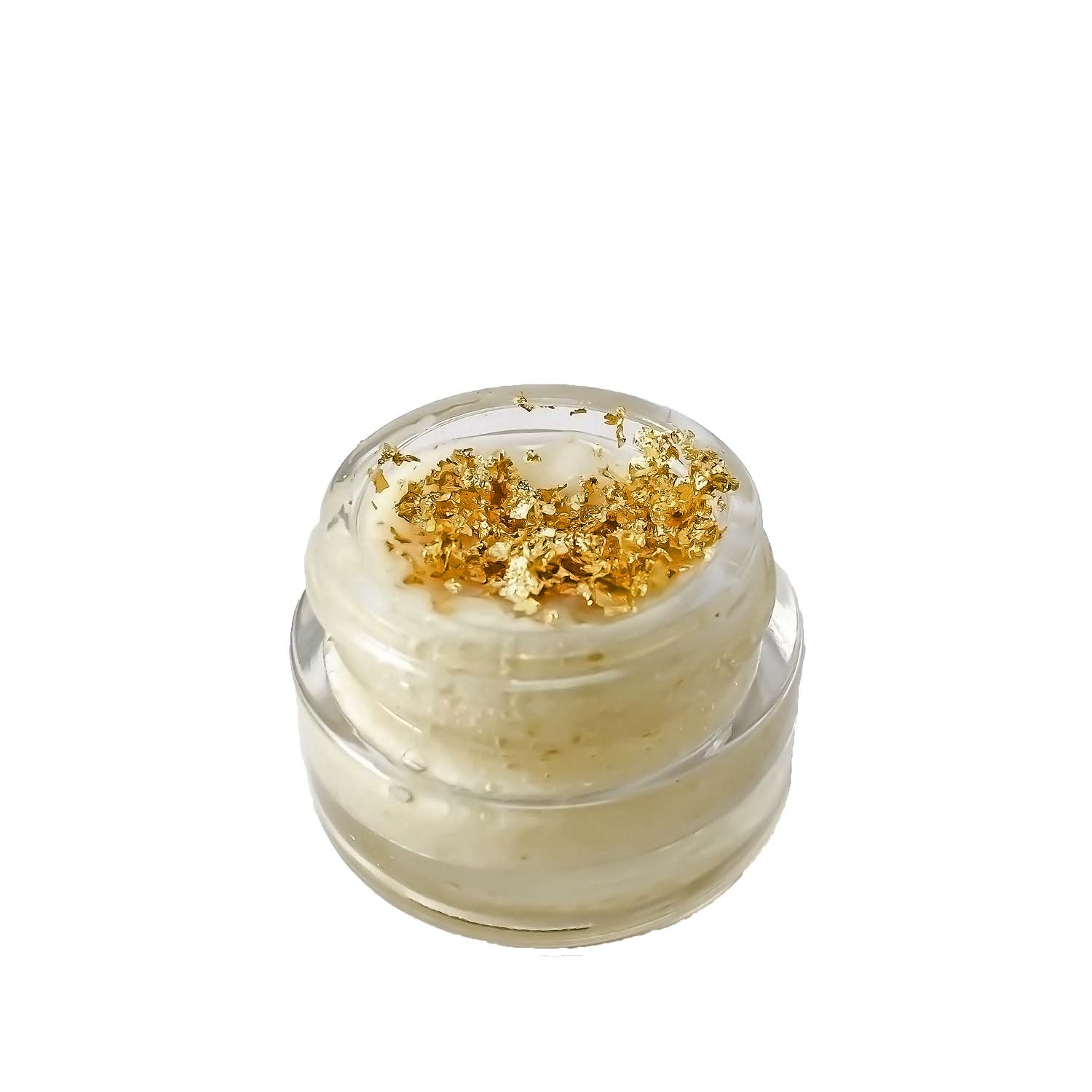 The Standard Box will also contain an insert about all the products, explaining their benefits and with suggested use for each. The insert will also contain a code for 20% off all the Fall Box products, valid until the end of October 2018.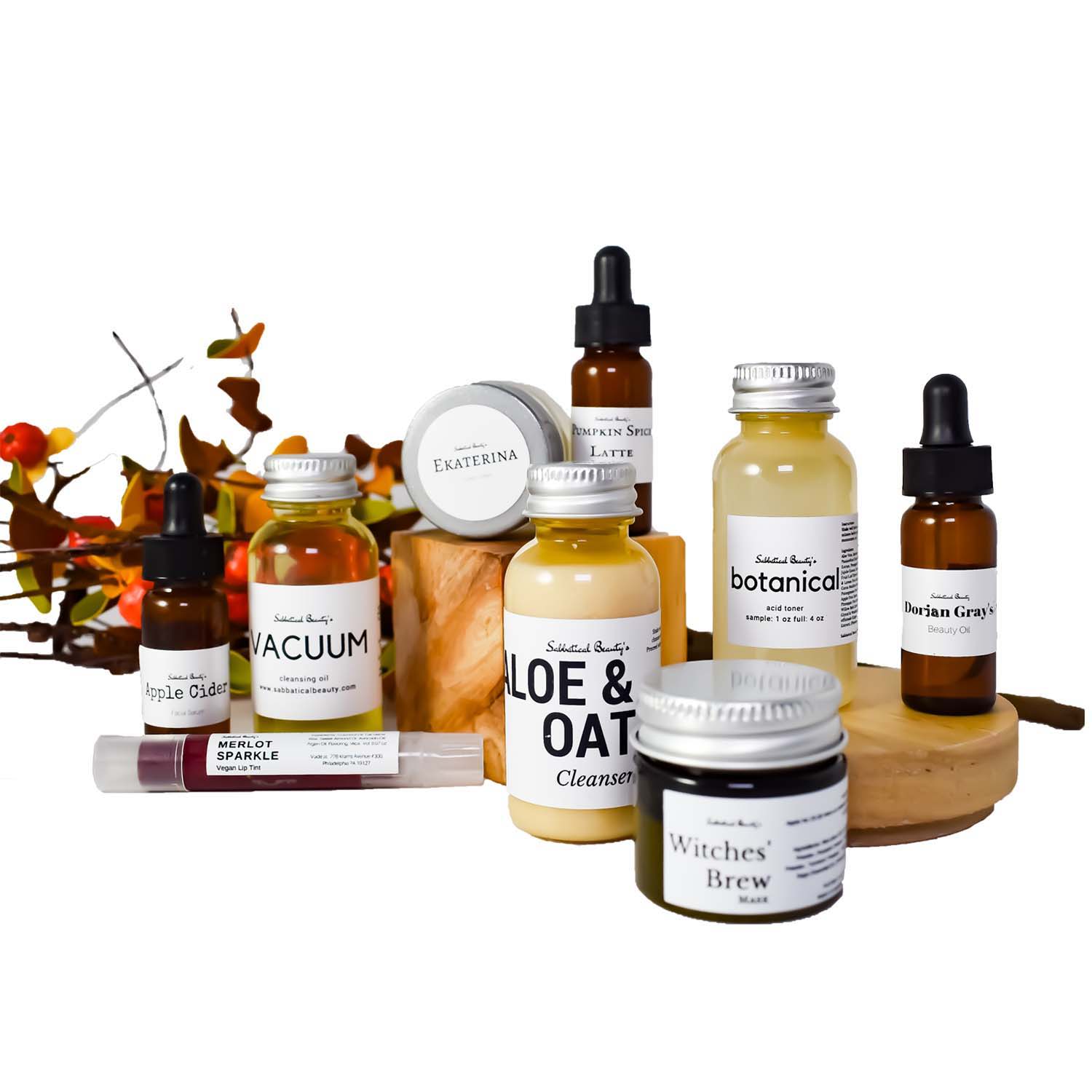 The Deluxe Fall Box will contain everything in the Standard Box, and the following two products:
7. A travel size of our brand new Witches Brew mask ($30, 0.5 oz.) Witches Brew is a rice bran oil based mask (terrific for skin nourishment, healing and anti-aging), with potent powders that are excellent for brightening and lightening discolorations (Pumpkin, Bearberry, Licorice, Sage, Honey, Turmeric and Songyi Mushroom). The mask smells lightly of Sage, one of the most important herbs in a witch's arsenal!
8. A full size Merlot Sparkle lip tint ($25)! This rich merlot color beautifully compliments many skin tones. Made with Argan, Avocado, Coconut and Sweet Almond oils, this lip tint is flavored with sweet buttercream. Vegan.
The Deluxe Fall Box will be released in September 2018.
Early Bird Pricing of deluxe Fall Box (2 days only): $210 ($300 value). Free domestic shipping.
Standard Pricing of deluxe Fall Box: $240. Free domestic shipping.
Are you sick of products that overpromise and underdeliver?
Are you sick of brands that promise you perfect skin but never really show effects?
Are you sick of products with unpronounceable filler?
Well, the Sabbatical Beauty Fall Box is here to show you that there is a better way.
Our products work, and are incredibly effective. Check out these Before and After photographs using our products, shared with us by our wonderful customers: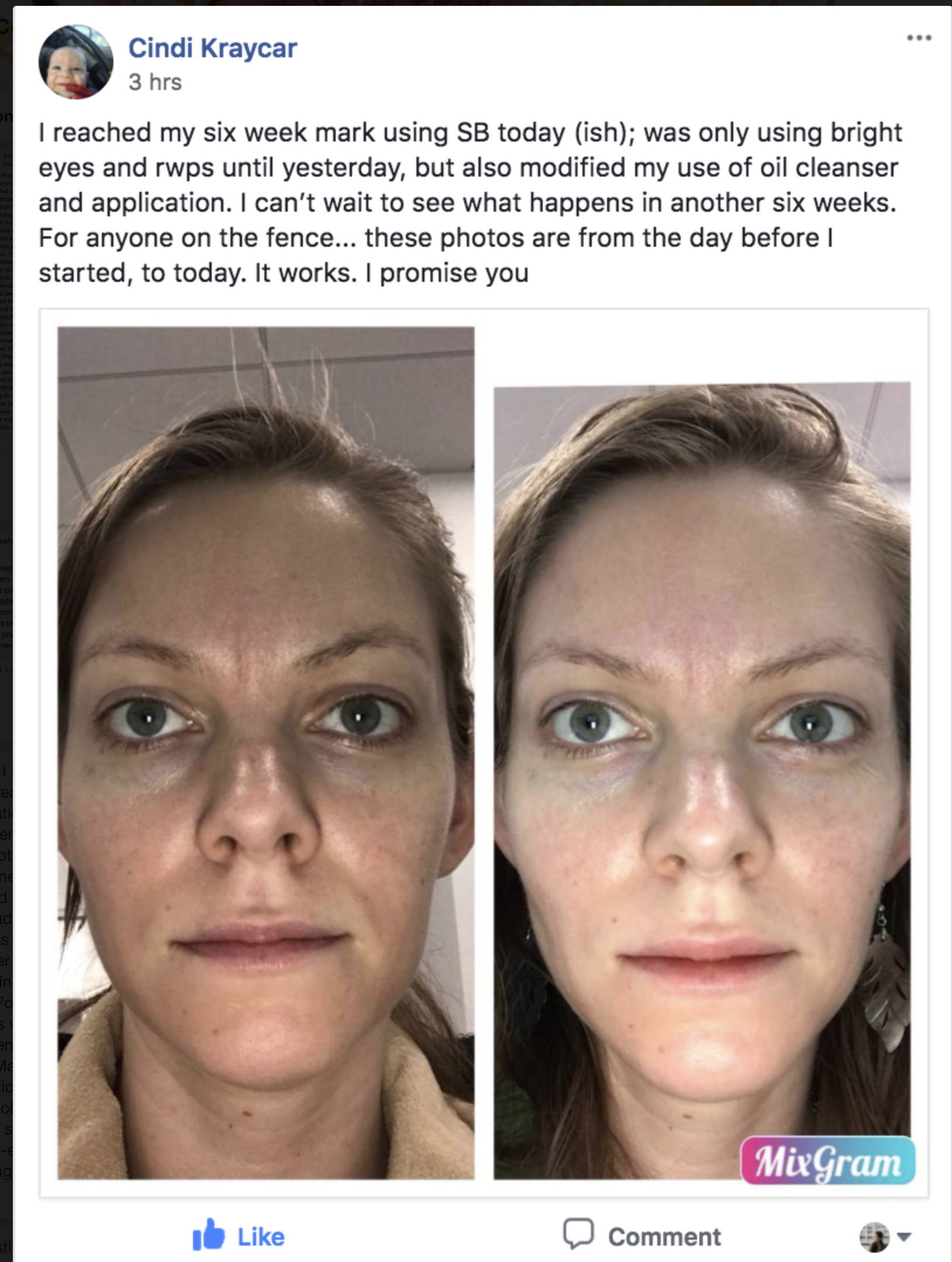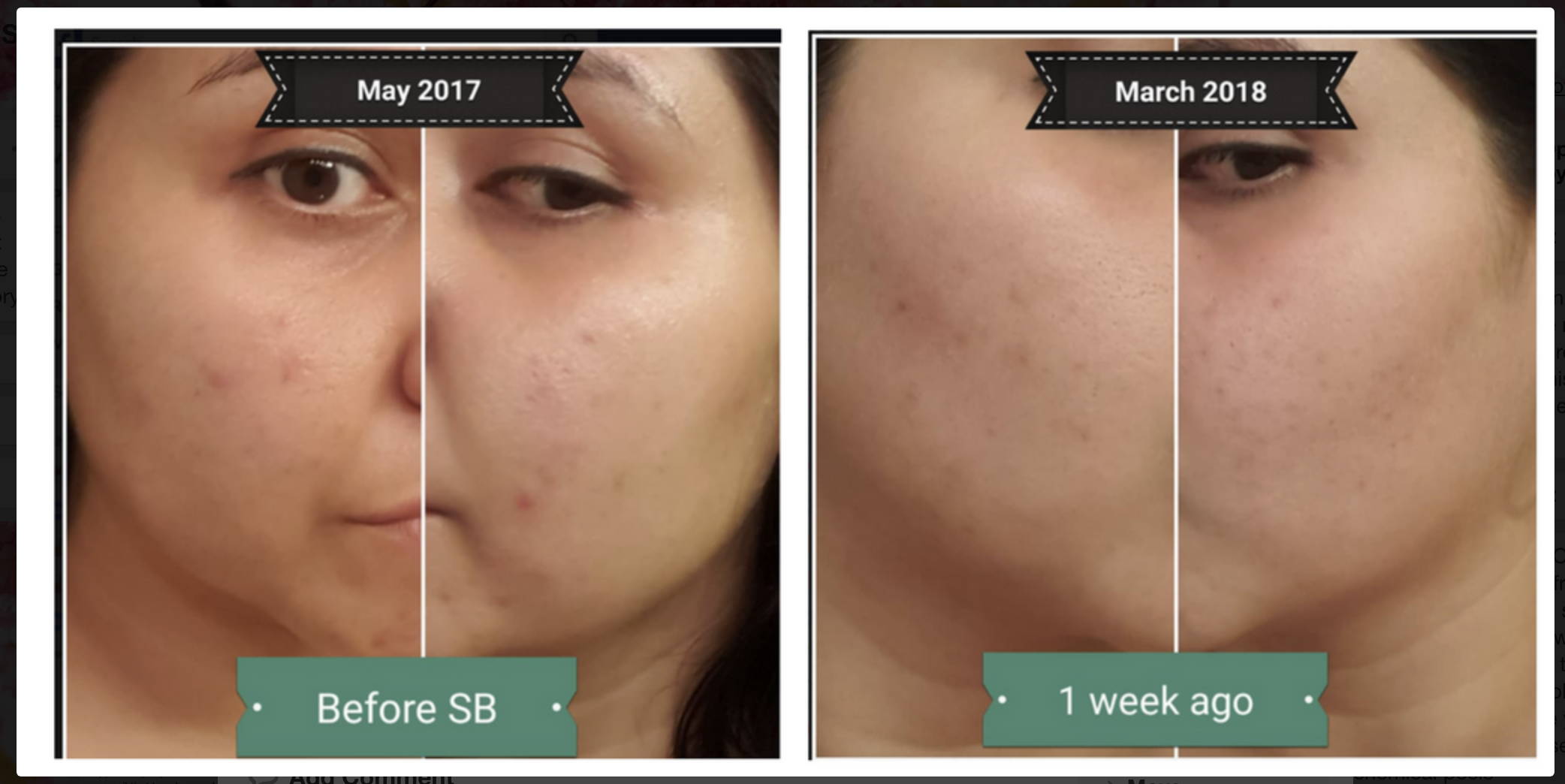 Victoria Martinez's results from using Sabbatical Beauty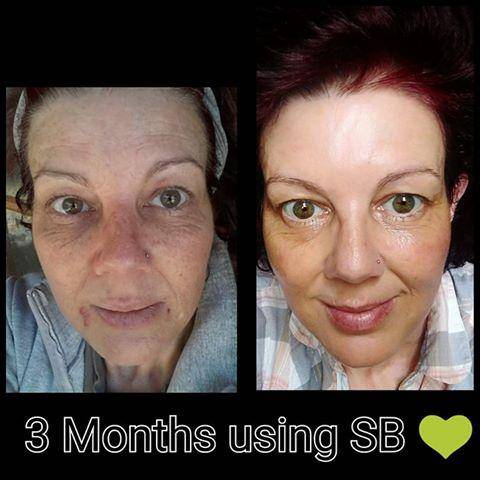 Our lovely Char, three months into Sabbatical Beauty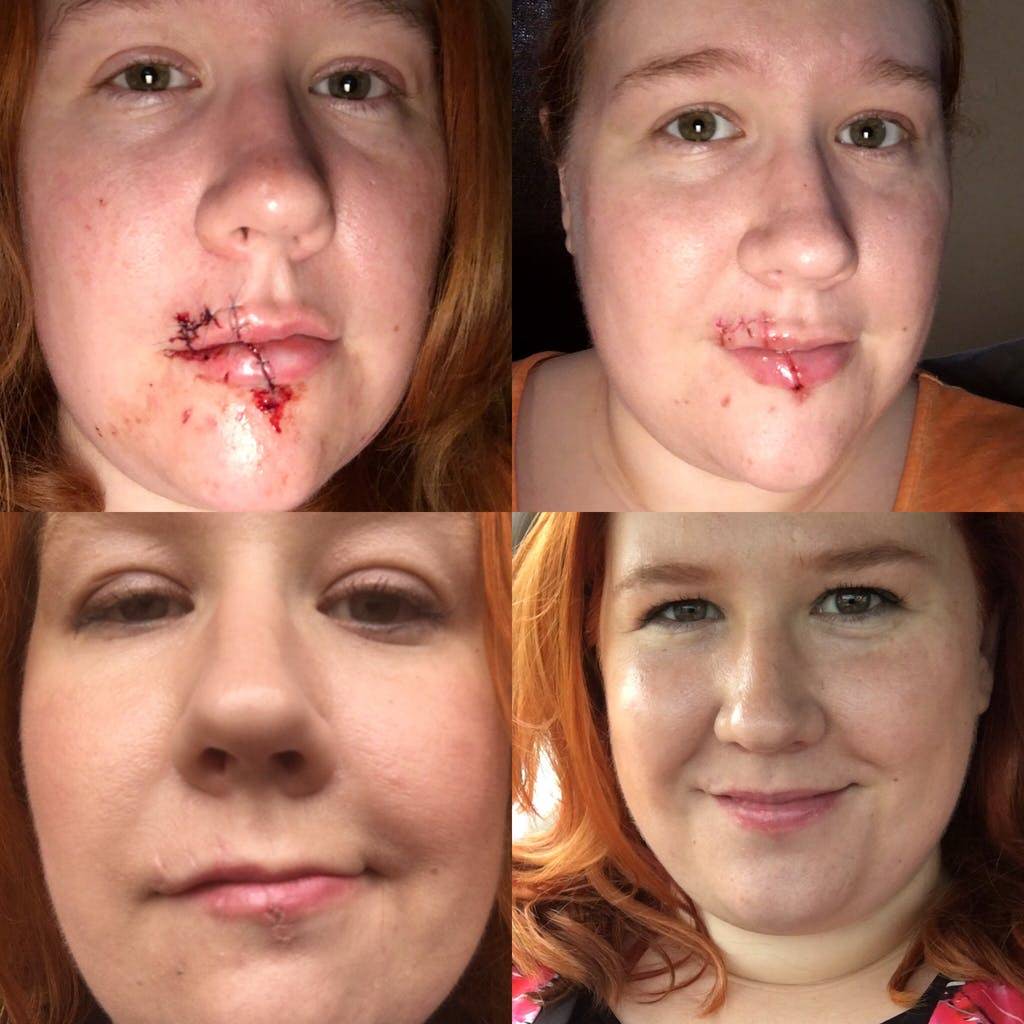 Beautiful Janah, who used Sabbatical Beauty to heal her mouth after a traumatic accident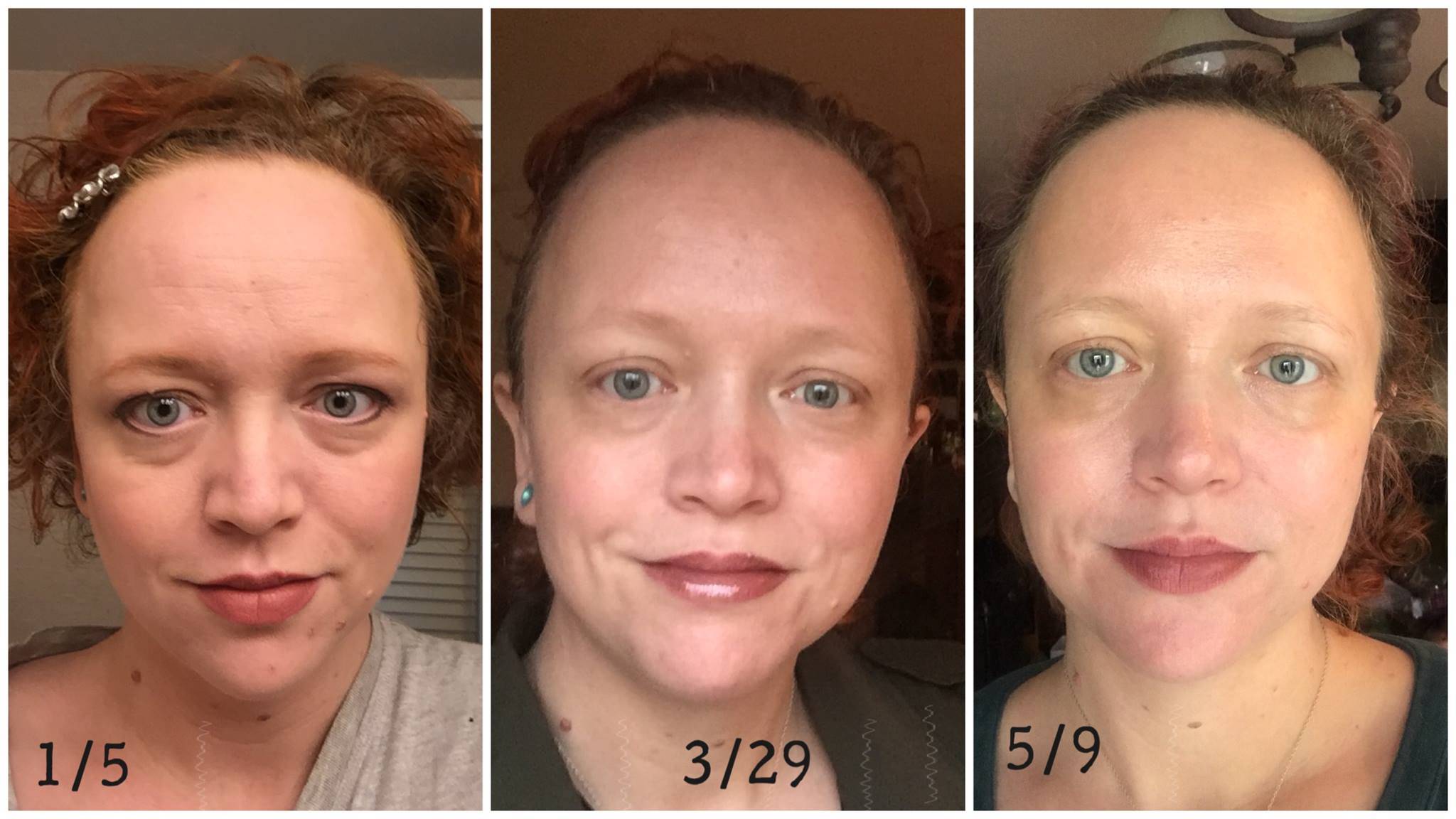 Gorgeous Sonya, who documented her skin journey six months into using Sabbatical Beauty products
I know what it's like to be frustrated by skin care brands that are more interested in getting your money than getting you results. I used to be plagued with extremely sensitive, reddened skin and acne that nothing would ever solve. And feeling desperate.
This is why I started Sabbatical Beauty -- and why I am designing for you the perfect box for every season, so you will never need endure imperfect skin for the rest of your life.
Start your new skin care journey today with the Fall Box.