Charmaine Heath: She's A Sabbatical Beauty
---
In this interview, we speak to one of our favorite community members, Charmaine Heath! Originally from the UK, Char now lives in France and is one of the most lovely people we know.
Char Today (lipstick and mascara only!)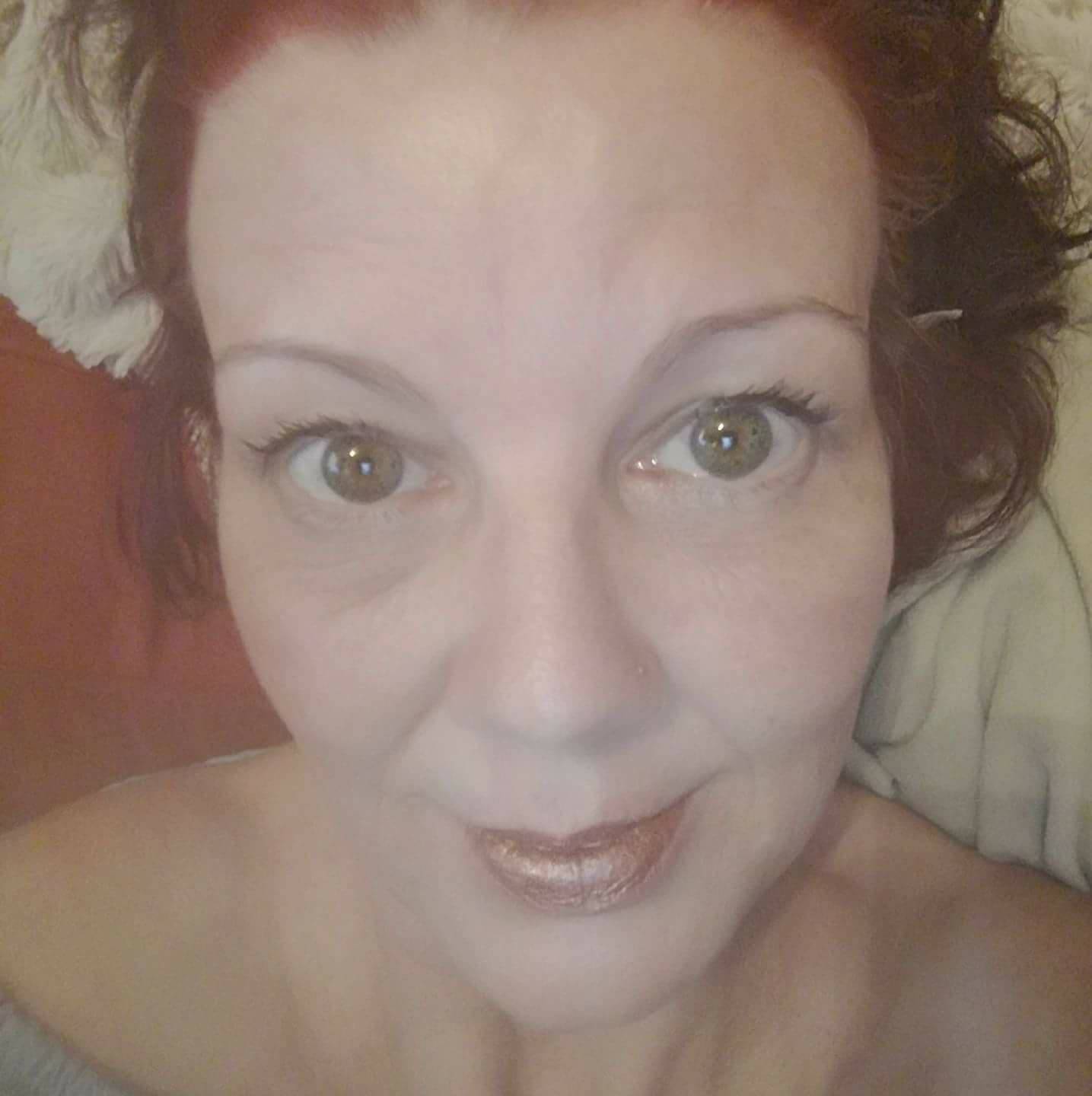 Thanks so much for agreeing to do this interview! Tell us about yourself.
I am 46 years of age, married with 3 children and 3 grandchildren and I'm a Holistic Therapist specialising in massage and Crystal healing therapy and aromatherapy. I also help others battling with mental health illnesses (like myself) with Talk Therapy.
How did you learn about Sabbatical Beauty?
I discovered SB by luck whilst searching the Etsy platform. I was looking for a Natural, Korean Type Skincare Range.
What convinced you to try the products?
Firstly the main thing that convinced me to try the products was the fact that the active ingredients were so amazingly high and they didn't contain unnecessary fillers and such. Also the option to purchase sample sizes to check the products work for you and do not cause irritation or allergic reactions is awesome.
Can you tell us about results you've had with Sabbatical Beauty?
My personal results since first using SB products back in March is truly outstanding. Wrinkles and fine lines are far less visible and in some areas have totally vanished. My skin texture is now much more smooth and plumped and looks more youthful. My hubby says I glow . Also I've learnt that self care and self love is so important and totally necessary.
Char's Before and After pictures with Sabbatical Beauty!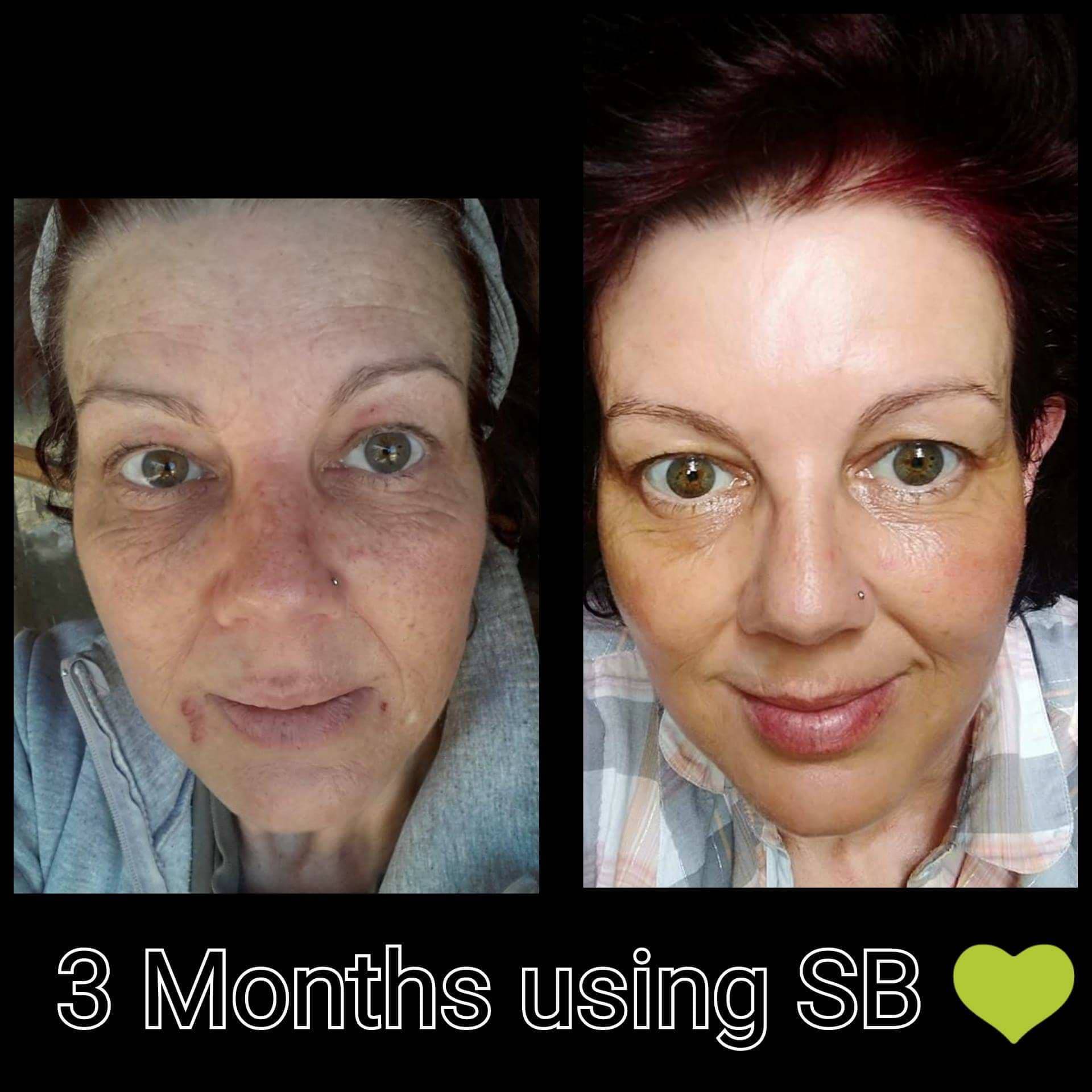 What's your desert island SB product, and why?
My desert island SB product would have to be the Soy and Rice mask scrub because it's so versatile. It can be used as a cleanser, a scrub and a mask. It smells divine and leaves my skin smoother and brighter.
Are you a part of the Sabbatical Beauty Facebook community? How does it help your enjoyment and use of the products?
I am happy to be part of the SB FB Community because it's so much more than a place to discuss Skincare. It's full of caring, loving, supportive people, many of which I'm happy to now call good friends.This community is a safe, sacred place for me where I feel I can talk freely about everything and anything without being judged or criticized.
What advice would you give to a potential first time buyer?
My advice for any potential first time buyer would definitely be Start with sample sizes and patch test first, these products have super powers and your skin may need time to adjust.
Introduce new products one at a time and slowly and definitely move to the double cleansing method. Oh and get the Anti-aging Eye Gel-Oil those were huge game changers for me and AAEGO is so, so versatile it's not just for eyes
Thanks so much for talking to us today!
Thank you so much for inviting me to do this interview, it's been an absolute pleasure and honour. SB, Adeline and the Elves I Love You
WHY CHOOSE US?
Our products contain higher percentages of active ingredients than the majority of products on the market. This means you can see amazing differences very quickly, and with only a scant amount of product.
Our products are manufactured in-house by a small team of women in Philadelphia, PA, in small batches, with love.
Our products are never tested on animals, just Adeline and Sabbatical Beauty employees.
Everyone who works for Sabbatical Beauty earns a living wage.
WHAT DO PEOPLE LOVE ABOUT SABBATICAL BEAUTY?
Our stuff works. And works quickly, period. And we sell sample sizes, so you don't need to commit a lot financially to test if a product works for your individual skin chemistry.
Our mission as a feminist company is not to sell you skincare as something that you need, but rather a routine that will help you with prioritizing yourself and own needs for self-care.
Our products come with an amazing, supportive Facebook community of people always willing to help, even in issues outside of skincare.
We have a generous thirty day returns and refunds policy.