Channel Your Inner Ursula.
---
Designed for all the angry, rebellious babes out there who want to rage out while they chill out. With flawless complexions, of course.
A while ago a feminist meme was going around the Internet about an amazing Sea Hag body wash.
A product that would be a cocktail of amazing skin-loving ingredients. Basically something that would allow you to vent your righteous rage while sporting the best skin of your life.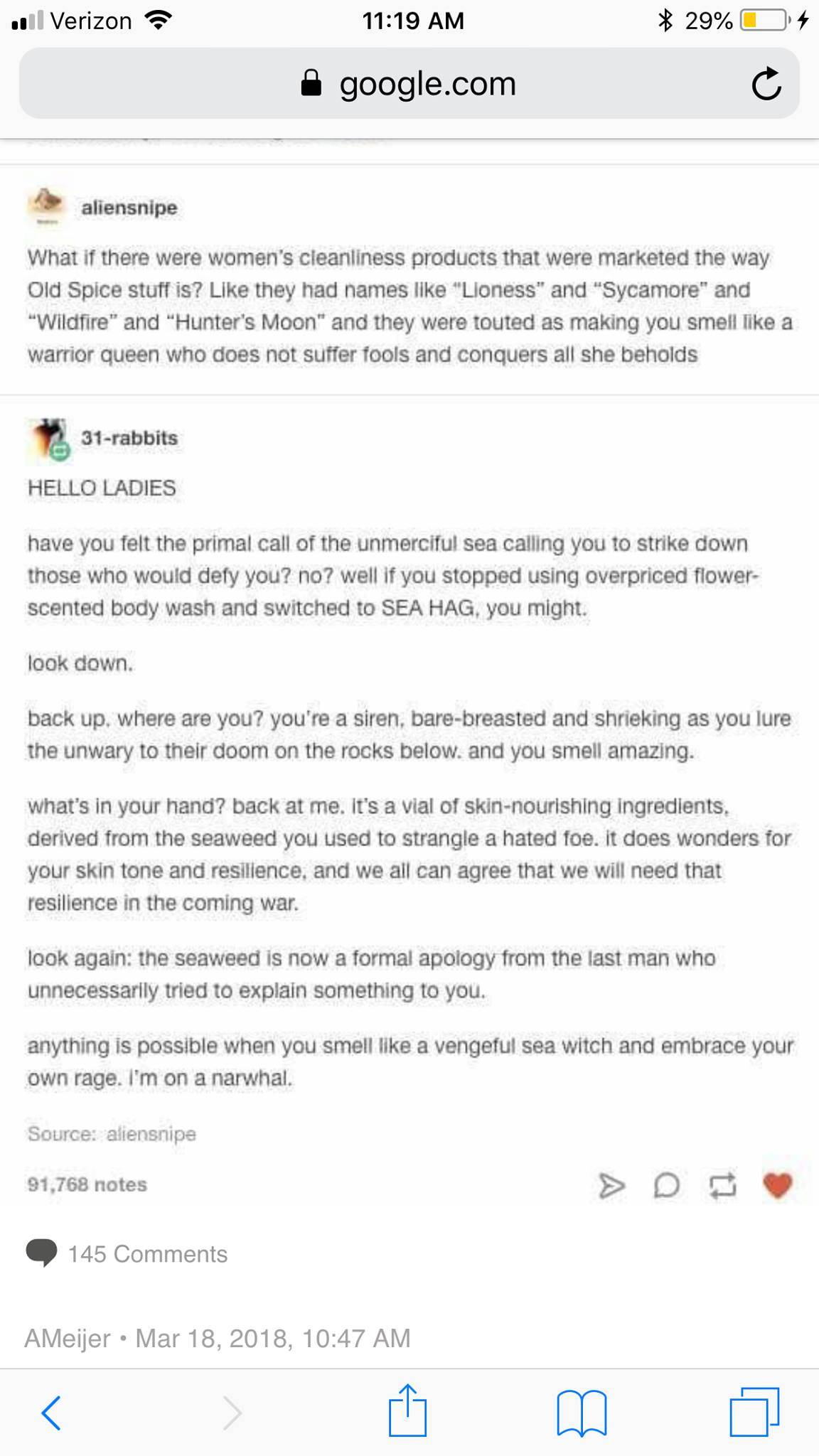 ---
And thus Sea Witch's Brew Mask was born.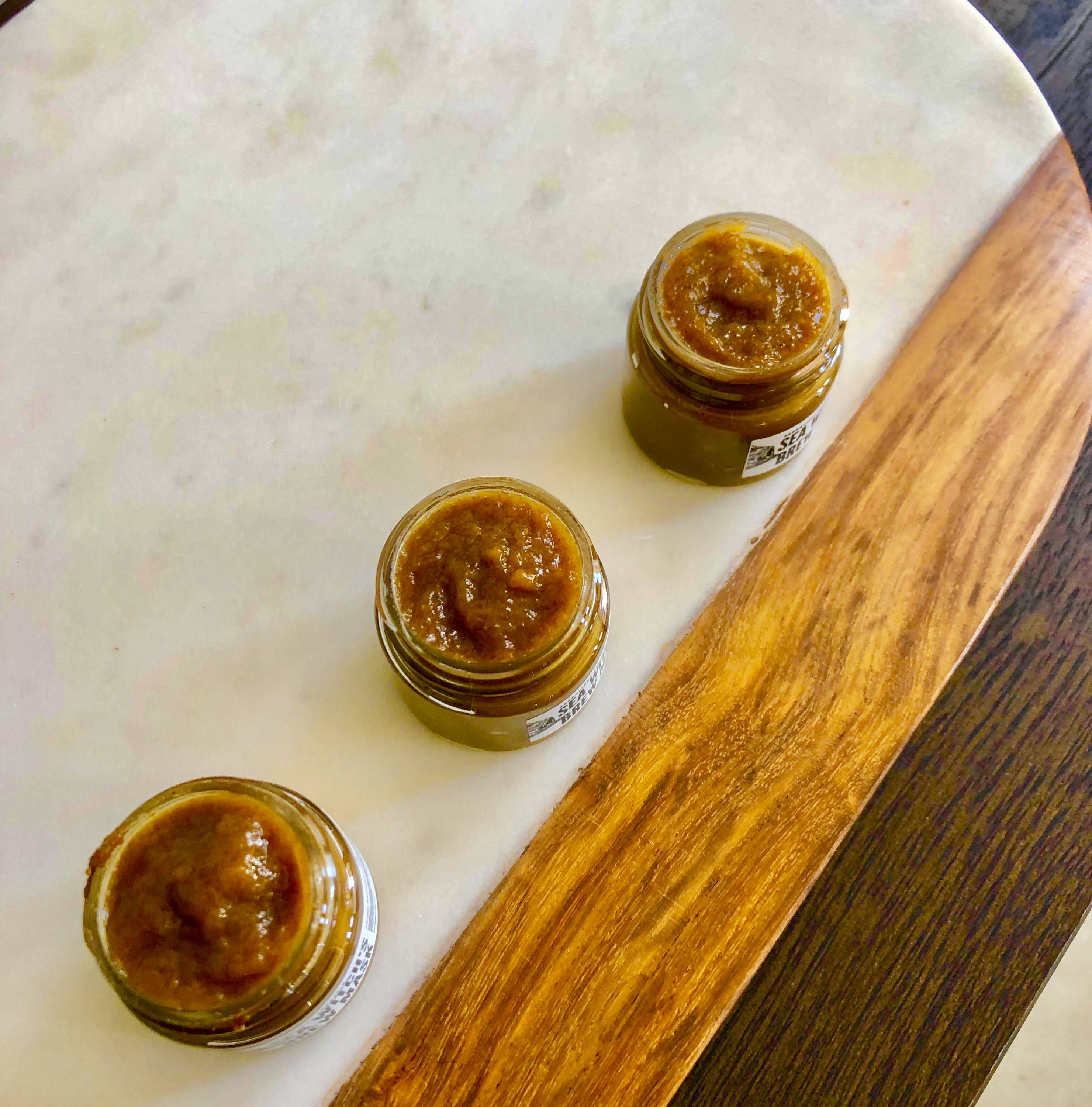 Sea Witch's Brew Mask Contains:
---
Red Irish Moss (Chrondus Crispus) is a seaweed that grows on many Atlantic coasts. It has been shown to antibacterial, antimicrobial and antiviral, and can soothe inflammatory skin conditions such as eczema, psoriasis, dermatitis and burns.
Fermented Sea Kelp is widely known as an ingredient that helps your skin rebuild itself from damage and glycation, and is increasingly been shown to help retard the aging process. Fermentation makes the nourishing ingredients in the sea kelp more bioavailable to your skin and helps it to absorb better.
---
Honey is purifying and antibacterial -- specifically, topical application helps to build a better skin microbiome because it inhibits the growth of pathogenic (bad) bacteria and increases the activity of commensal (bacteria).
For this reason, honey is extremely soothing for skin and will help to diminish redness and irritation and to soothe and heal acne.
---
Licorice Root is a powerful discoloration agent. It can help with dark spots, scarring and evening skin tone. Licorice root extract also contains the antioxidants glabridin and licochalcone, which have powerful anti-aging and skin-soothing properties. Licochalcone also helps to balance oil production.
---
Meghan Brown on Witches Brew
"Wow wow wow wow wow wow wow wow.
Smell - reminds me of something very botanical / earthy. It's a very grounding scent.
Feel - very very bouncy, this reminds me a TON of the Mermaid Mask! I love it!
While masking, it feels tingly / warming on my skin. I'm hoping that's a good thing. It ended up with a kind of cooling effect while it dried. I felt like it was a little difficult to wash off, like it kinda just wanted to go from dry to slimy. I basked in the slime though. Also since I have super dry skin, my skin felt really nice afterwards but it did feel slightly tight and dry.
BUT LOOK AT MY FACE AFTER USING IT
I feel like as long as I do my deep treatment overnight hydration after this mask, it will be perfect.
---
Sea Witch's Brew Mask drops on October 7. Sign up to get early bird dibs here.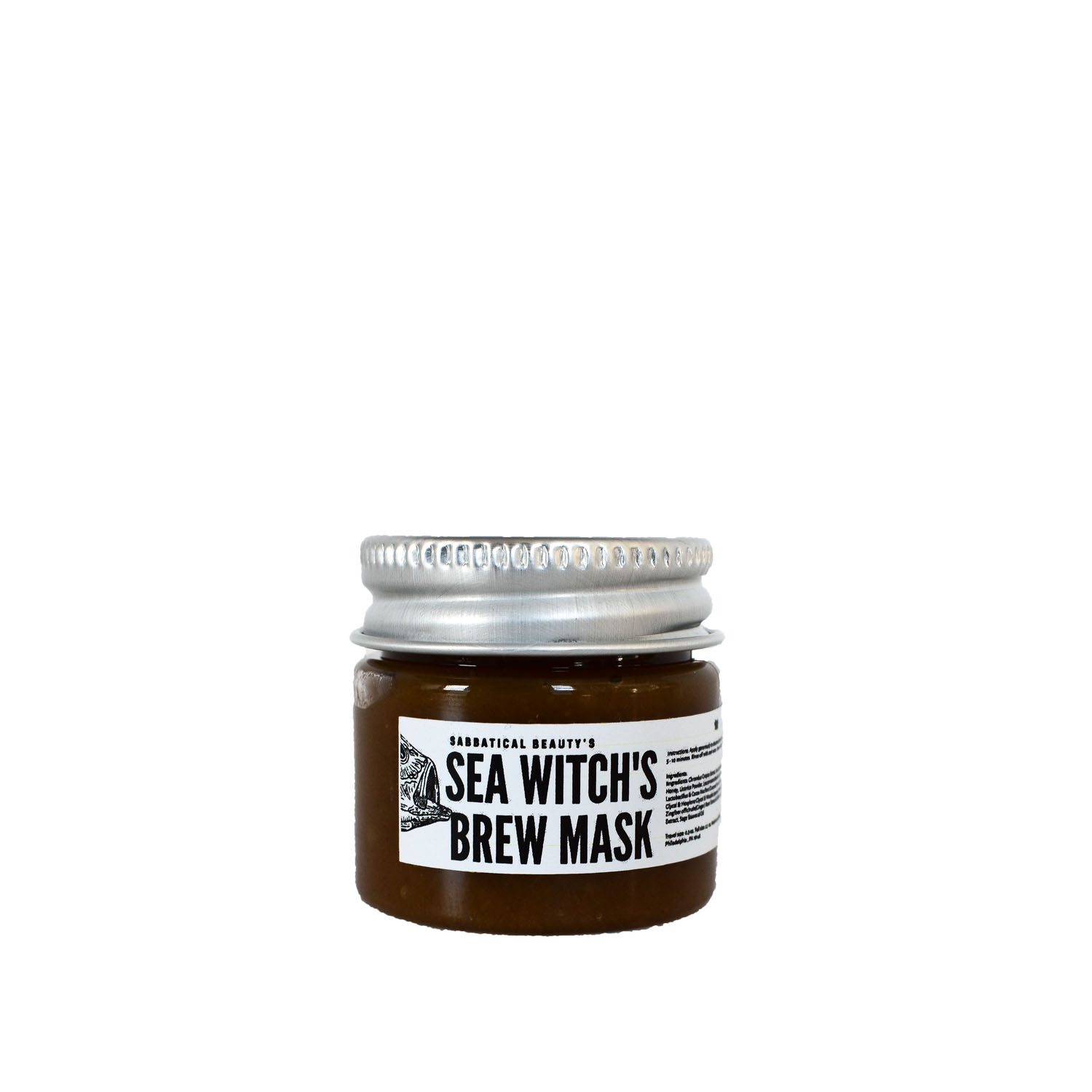 Sea Witch's Brew Mask Ingredient List: Chrondus Crispus Extract, Sea Kelp Bioferment, Purified Honey, Licorice Powder, Leuconostoc/Radish Root Ferment Filtrate & Lactobacillus & Cocos Nucifera (Coconut) Fruit Extract, Water & Caprylyl Glycol & Hexylene Glycol & Wasabia japonica (Wasabi) Root Extract & Zingiber officinale(Ginger) Root Extract & Allium sativum (Garlic) Bulb Extract, Sage Essential Oil