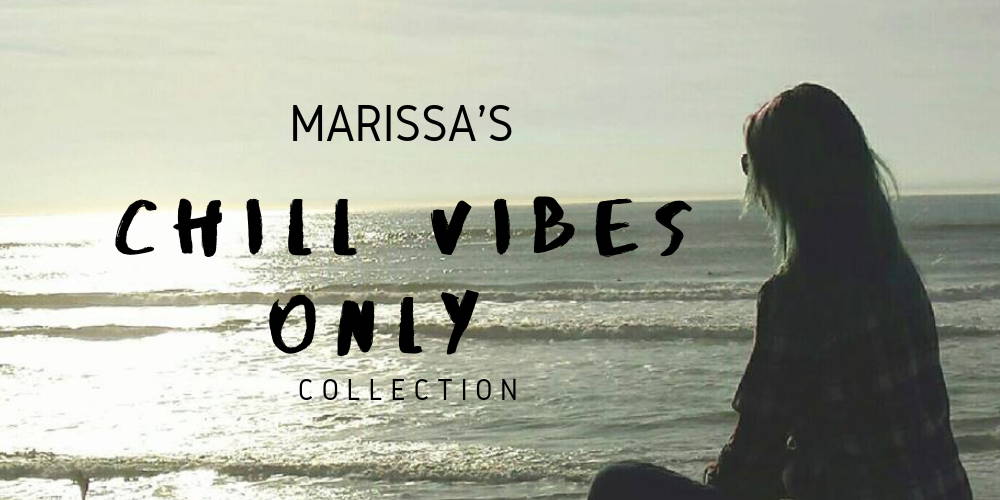 Clock out, throw all fucks away and exhale…
Marissa's Chill Vibes Collection is the ultimate self care for lazy summer daze.
Through my first ever collection designed for Sabbatical Beauty, I tell a story with each of my products - Where I came from. How I enjoy life. My evolution.
I want people to know that it's ok to be lazy. We've all struggled through so much in our lives that we deserve a damn break without making our skin suffer. Sure an hour long skin care routine is wonderful, but it's not practical. That's why I created multifunctional products that are highly effective without requiring more than 5 minutes a day.
No one wants to spend an hour getting ready while on vacation.
I know when I'm going to the beach or amusement park, I just want to shower, brush my teeth and go! That's why I designed the Sake Bomb Splash Mask. Just 15 seconds of masking in the shower gives you a fresh out the spa radiance!
Looking a little oily or feeling dry? Let the essence of sensual Jasmine and fresh lotus rehydrate parched skin. Marissa's Moon Glow Mist can be used as your toner, essence, facial mist, makeup setter and sheet mask supercharger!
I have a love/hate relationship with makeup. I love how makeup looks on me, but I hate putting it on and even more; taking it off! So even though I've been a professional makeup artist for 15 years, I hardly wear any. I designed Mas Aguacate! Lip balm with a green tint to neutralize your bright red or pink pout for that trendy no-makeup makeup look! Avocado oil moisturizes while matcha powder gives you a perfect nude lip.
I LOVE the ocean. The beach is the only place I can be still and clear my mind. My favorite thing to do is take a nap with my feet grounded in the sand and let the salty breeze whisk all my worries away. At the end of the day, not only am I relaxed, but my skin looks and feels amazing! Marissa's Mermaid Jelly Mask was designed to give you that same feeling even if you're miles away from the beach. 90% Sea kelp bioferment will brighten, and even skin tone, increase collagen production, and drench parched skin with cool hydration!
Ready for a night cap? We can't all be on vacation this summer, and that's why I wanted to bring the vacation to you! When you can't make it to a resort spa, treat yourself with the ultimate self-care practice of facial massage. My relaxing Cannabis Sativa Massage Balm is fast absorbing and calming. Perfect for facial massage or anywhere else on your body!
Whether you're traveling, working, or just chillin' at home all summer, these products will keep you feeling your best with minimum effort!
Peace, Love and Light,
Marissa
Watch my Chill Vibes Only exclusive live reveal!