Marissa's Chill Vibes Only Summer Collection 2019
Cannabis Sativa Massage Balm was inspired by my love for cannabis and facial massage. Being a native Northern Californian, weed culture was never really taboo because it is so mainstream. Marijuana was an amazing herbal remedy for pain, anxiety, lack of focus and just chillin' with my family and friends. I wanted to bring that same comfort to all of you!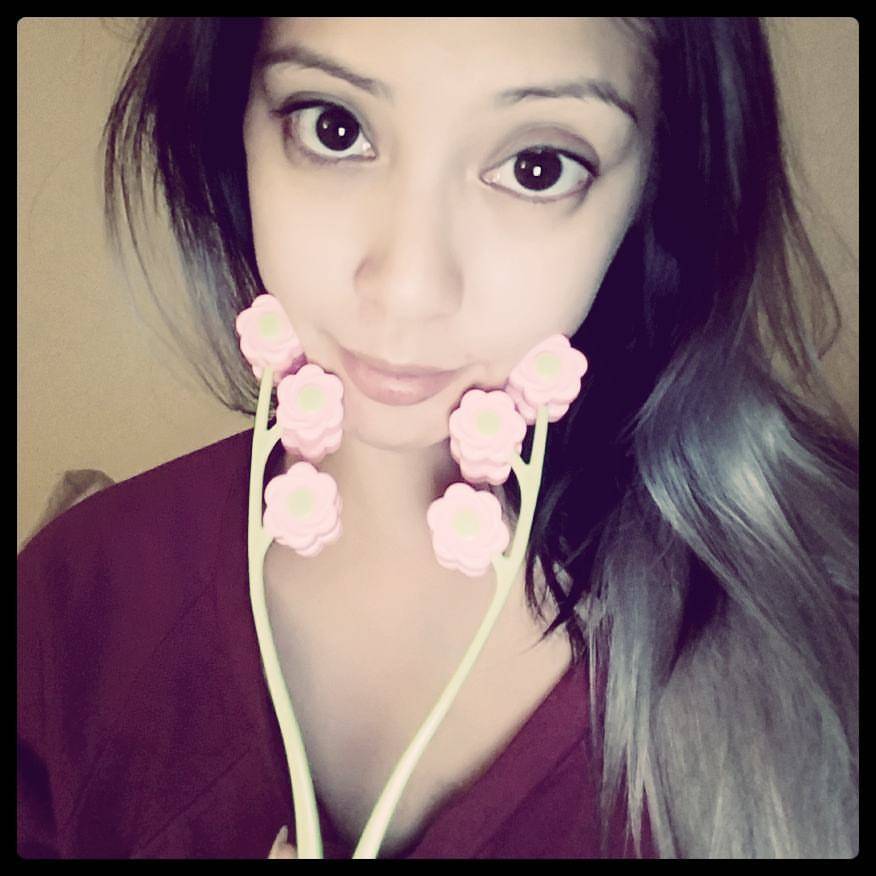 Cannabis Sativa seed oil, the main ingredient in my massage balm, is made of cold pressed hemp seeds. It is high in antioxidants and omega 3 and 6 fatty acids and is also anti-inflammatory. Hemp is non-comedogenic (won't clog pores) and fast absorbing making this the perfect facial oil for dry and oily skin types alike. Hemp is bred to be low in THC.
With a dreamy slip and cushy texture (Thanks to Master Formulator Adeline Koh), Cannabis Sativa Massage Balm gives the perfect glide for facial massage. Facial massage helps to stimulate blood circulation and collagen production, giving you a radiant complexion and firmer tone.
Facial Massage Infographic
How To Massage Your Face!

Why Facial Massage Will Give You Tauter, Younger & Healthier Skin
My Guide To The Best Facial Massage Products
Facial Massage Techniques Part 1: Getting Started
Facial Massage Techniques Part 2: Target Areas
Facial Massage Techniques Part 3: Neck & Decolletage
Sabbatical Beauty Testers of my massage balm have reported the following:
Less oil production

Perfectly hydrated once super dry skin

Less acne breakouts

Faster acne healing

Reduction in redness

Healed chapped skin

Soothing feeling
"I use it on my crusty heels of my feet and they are softening up very nicely!"
Gretchen McKay
Sabbatical Beauty Brand Ambassador
"It has literally restored my ever-cracking cuticles back to life!"
Geula Ferguson
Sabbatical Beauty Tester
"I use it on my 2yo eczema spots and my elbows/feet. It's so moisturizing and so nice."
Meghan Brown
Sabbatical Beauty Tester
Ingredient List:
Cannabis Sativa (Hemp) Seed Oil, Helianthus Annuus (Sunflower) Seed Oil & Cannabis Sativa (Hemp) Seed Extract, Blueberry Seed Oil, Borage Oil, Rosehip Oil, Evening Primrose Oil, Polyglycerol-3 Beeswax, Tocopheryl Acetate (Vitamin E).