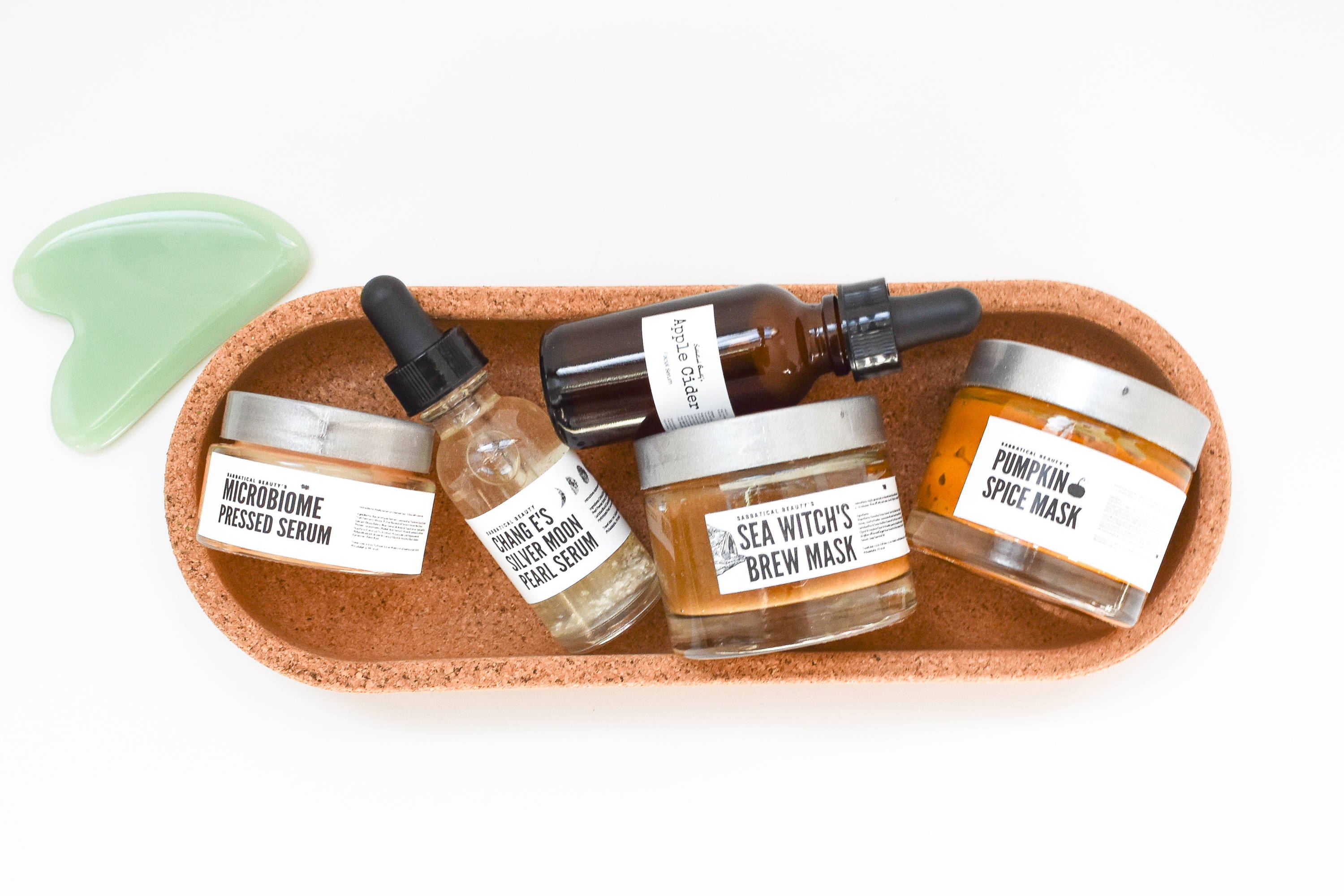 Embrace Your Skin's Yin Energy

Fall -- the time of cooler days, autumn leaves, pumpkin spice lattes, smart coats and cozy sweaters.
Now if only your Fall skin could cooperate as well.
As we transition from the heat of the summer, many of us will find our skin starting to dry out. We'll start feeling our skin pull tight against our face, maybe even get some dry flaky patches. We may even see more angry acne appear, as our skin struggles to deal with the sudden lack of humidity and heat.
This season, I've designed the Autumn Moon 🌚 Collection to nurse your skin through the transition, so that your post-beach summer glow will gently evolve into a more peaceful, reflective radiance.
And to structure this, I'm returning to some Traditional Chinese Medicine principles in designing this Collection and every item included within it.
---
WTF is Traditional Chinese Medicine and Why Should I Care?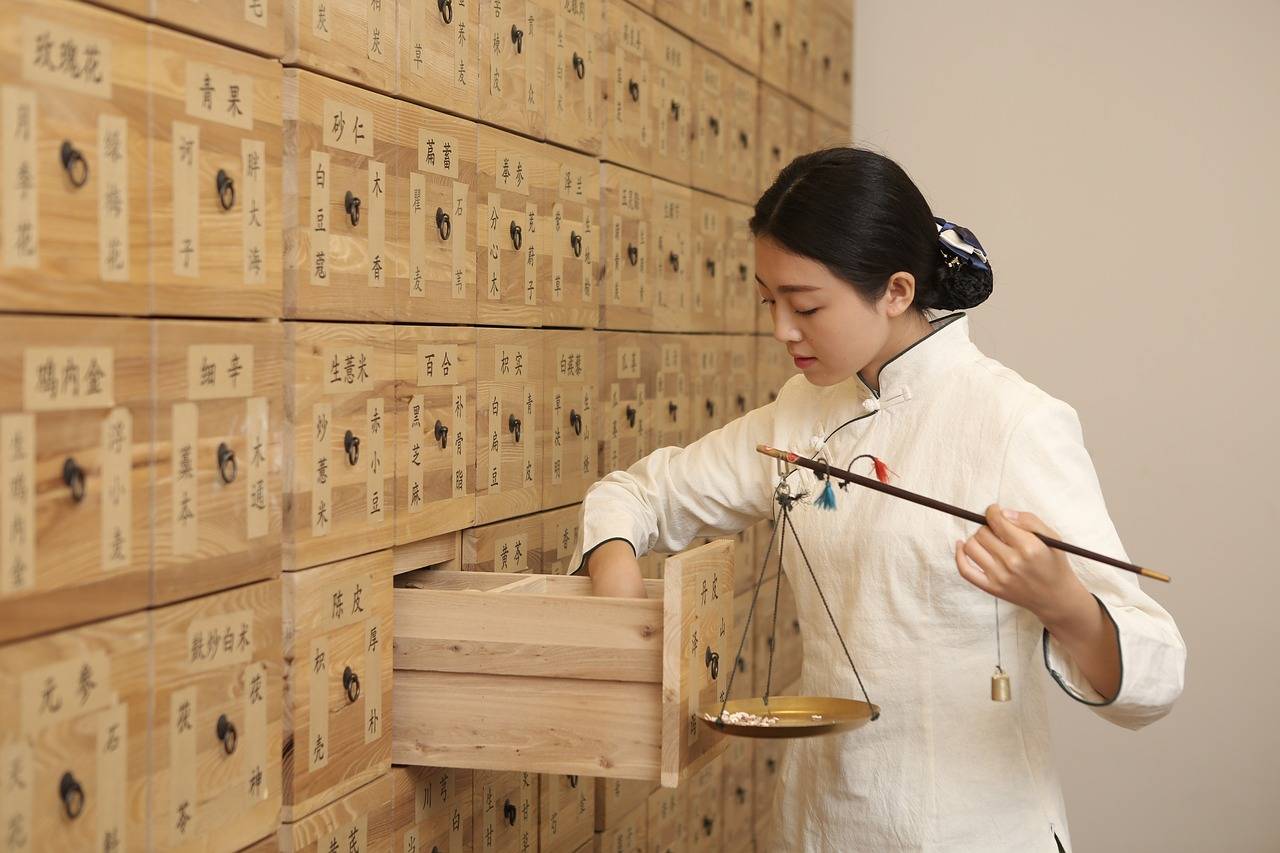 When I was a little girl growing up in Singapore, the Western doctor (or what you'd call your Primary Care Physician in the U.S.) was always my mother's first port of call whenever me or my brother came down with something. But, whenever we'd tried Western medicine and it didn't work, my mom would bring me to see the Traditional Chinese Doctor. And usually, whatever the regular Western doctor couldn't cure, the TCM doctor usually would.
One of the key principles that dominate Traditional Chinese Practices is the concept of Yin & Yang.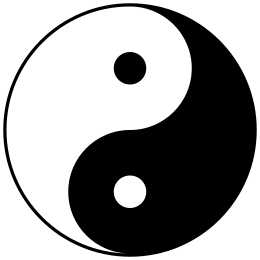 Yin and Yang are two abstract polar categories that are used to describe how things function in relation to one another. Chinese medical theory believes that yin and yang appear as two facets of all things and all conditions. While the yin category represents cold, rest, responsiveness, passivity, darkness, interiority and reception, the yang category represents heat, light, stimulation, movement, vigor and increasing. Yin also represents feminine energy and Yang masculine energy.
While summer heat is a yang season, the turn to fall marks the start of yin --which translates into a movement towards the cold and dark. Many of the skin conditions (dry, tight skin, inflammation and irritation) involved with this transition manifest from yin and yang imbalances.
The Autumn Moon 🌚 Collection has been carefully curated for you to nourish your yin as we transition from the potent summer yang. It encourages you to be receptive, rather than reactive to change. It encourages you to conserve your energy, by letting go of what does not serve you any longer.
Careful use of the Autumn Moon Collection to nourish your yin energy will help you to transition from being a sun-kissed beach beauty to the Moon Goddess you naturally are.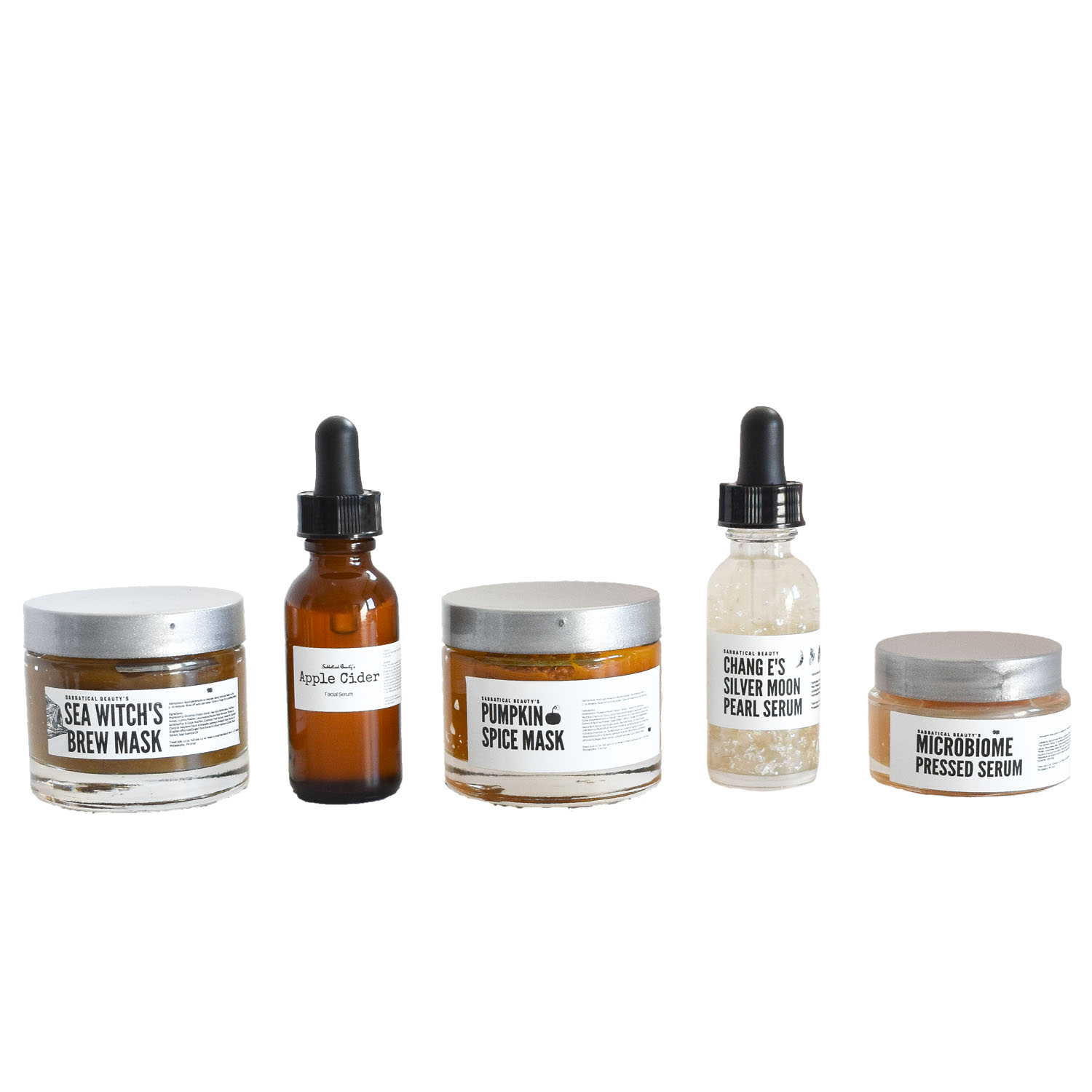 But what does nourishing your yin energy even mean?
This would mean to encourage heat within your body to settle down. It means to conserve your energy and preserve it for the upcoming cold in the Winter.
It also means in terms of the Autumn Moon Collection, to move into the space of energy, to be receptive, expansive and calm. All elements which will help us, as we move towards the start of the academic school year in the United States, which generates both excitement and anxiety.
Nourishing your yin will mean more moisturized, happy skin, and a tamping down of redness and inflammation.
The Autumn Moon Collection
1. We start off your Autumn Moon routine with our low pH Rose Foaming Cleanser. In Traditional Chinese Medicine, roses can be both warming (yang) and cooling (yin). We're using the yang energies of the Rose to break up stagnant energies and move them to where they can then be released to restore skin balance, and then the rest of your skin nourished with more yin ingredients.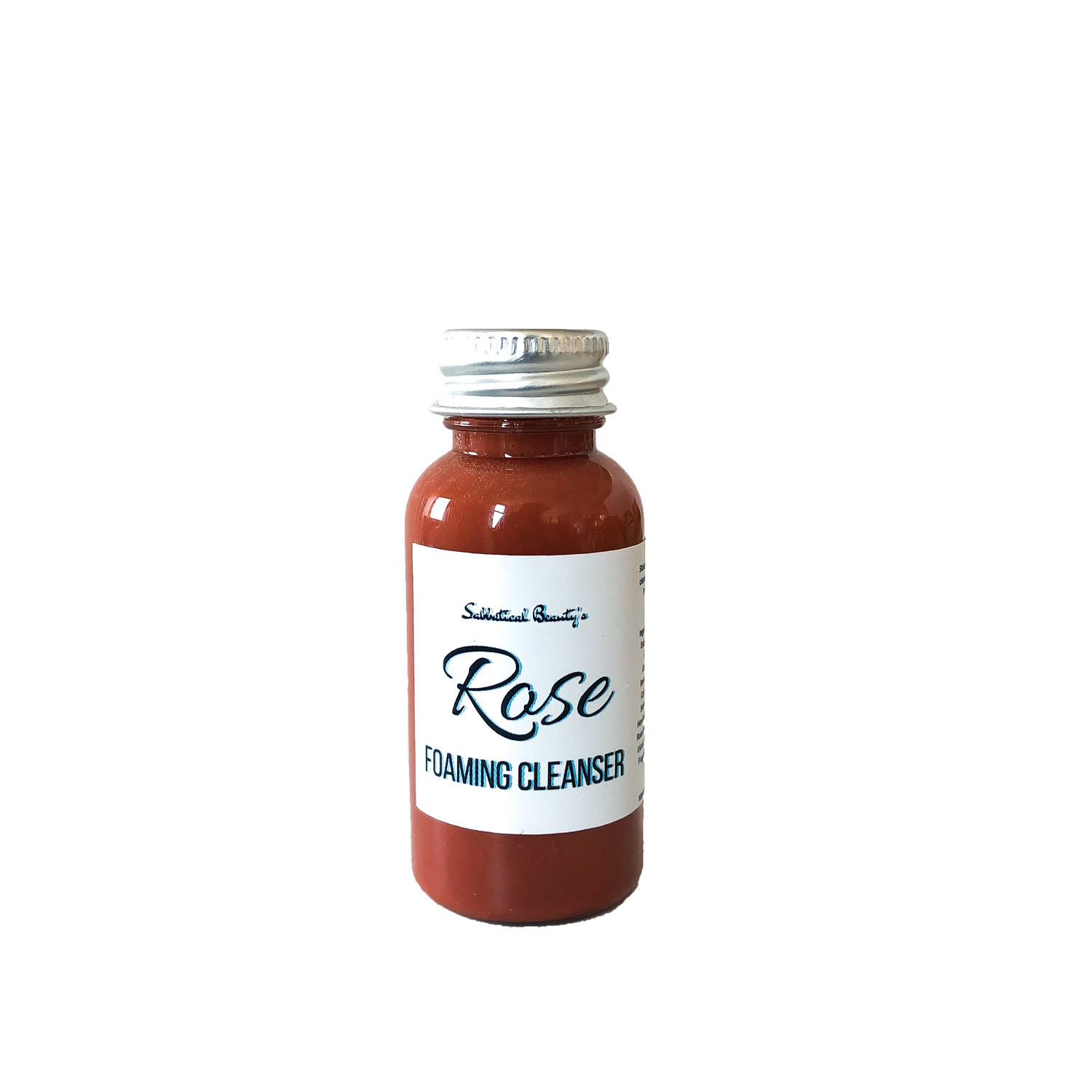 2. Once a week, self-care with our brand new Pumpkin Spice Mask. Pumpkin is known as a yin food that works to dispel dampness in Traditional Chinese Medicine. In allopathic medicine, pumpkin contains a cocktail of essential fatty acids (for making your skin taut and bouncy when it risks being dried out), copper, tocopherols, Vitamin A and E Zinc and Selenium. In early tests this mask has seriously brightened skin and lightened dark circles. The mask also contains licorice extract to brighten and a fruit acid complex for gentle AHA exfoliation and deeper ingredient penetration.
3. Last year I made my very first Witches Brew Mask. This year, I upped the ante by making two types of seaweed central to its base (Red Irish Moss and fermented Sea Kelp), both of which are nourishing yin as they cool down excess yang energy. and turned it into my Sea Witch's Brew Mask. Sea kelp (seaweed in general) has crazy anti-aging effects and give you clear, brightened skin immediately. Will also help with acne. You can double mask with Pumpkin Mask for a special treat, or even use them one after another. (Oh yeah, I almost called it Sea Hag Serum after the meme lol. It is made in a similar feminist spirit.)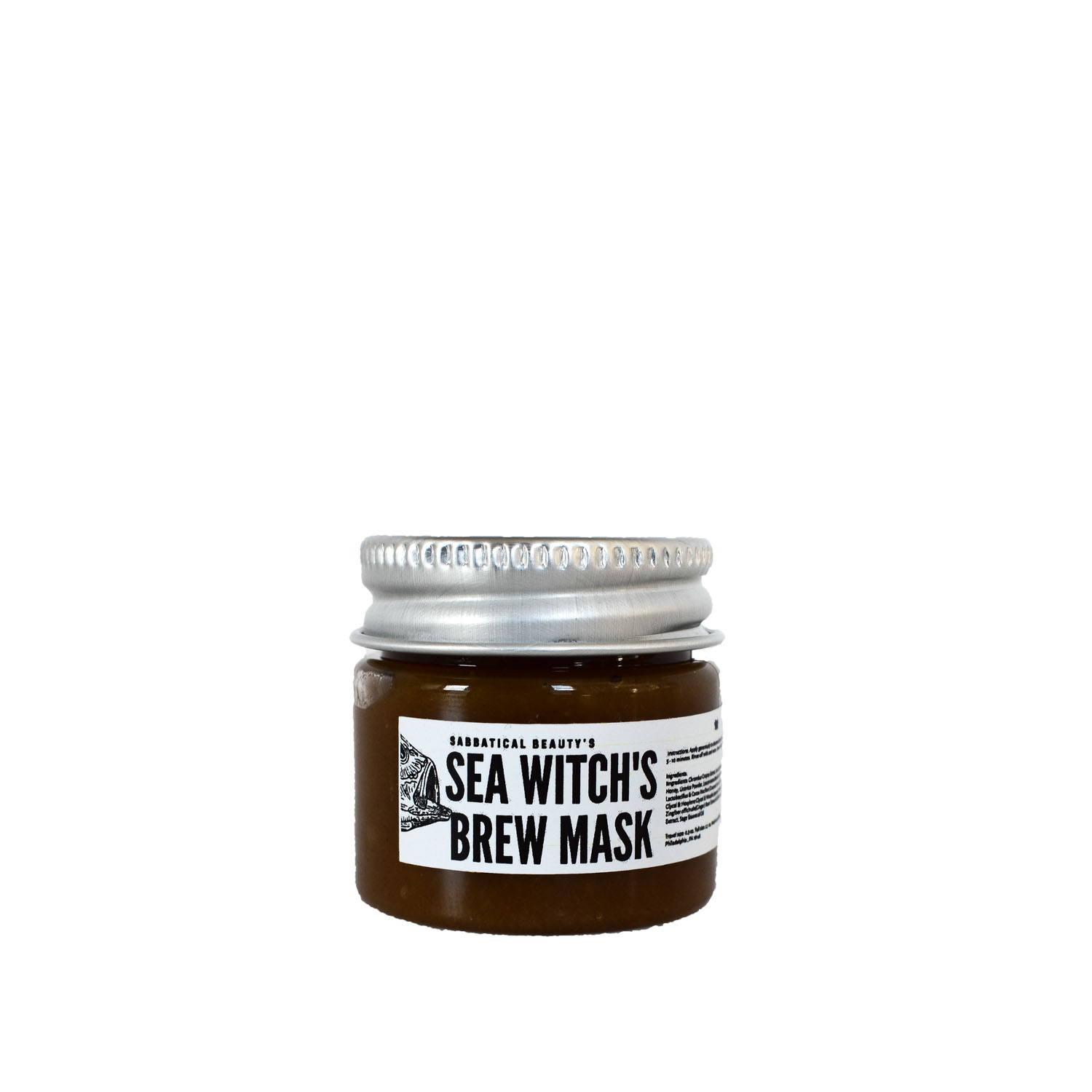 4. Our seasonal Fall-only Apple Cider serum is a potent serum for brightening and discoloration. To make this serum, we combined both Apple Extract with an Apple Alpha Hydroxy Complex. The main Alpha Hydroxy Acid (AHA) in Apples is malic acid, which helps with the shedding of dead skin cells, making it easier for actives to penetrate. Apple Extract works along with the Apple AHA complex to help with evening skin tone and discoloration. This function of lightening discoloration is further enhanced with Cinnamon extract, which naturally helps inhibit tyrosinase activity, which is imperative for the production of melanin.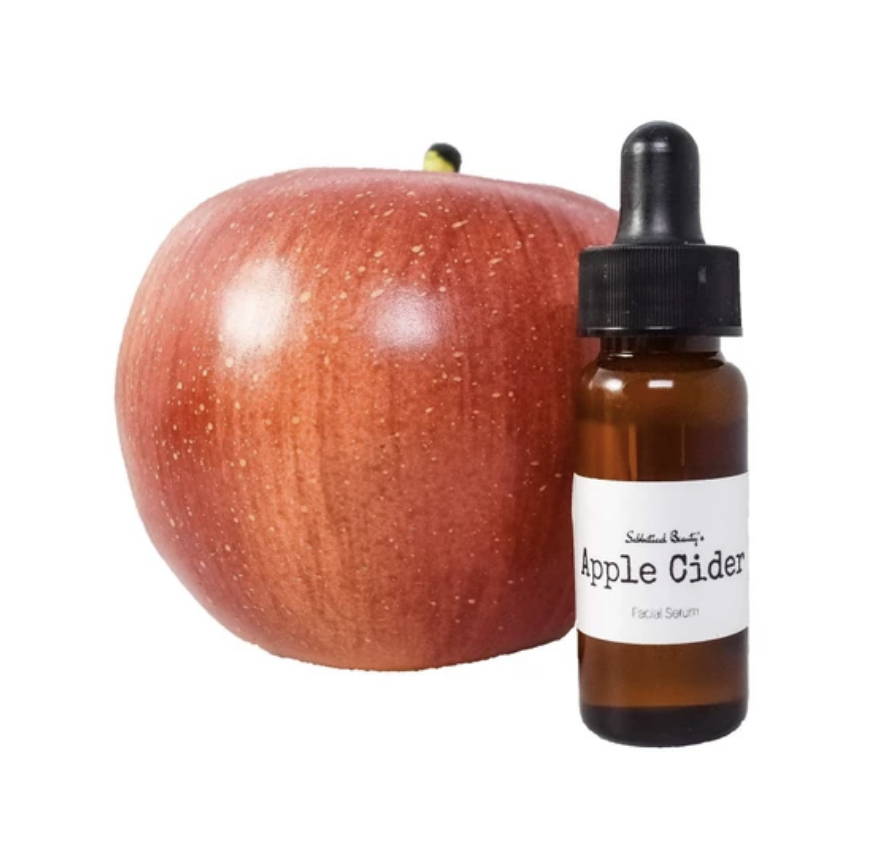 5. Skin-microbiome ultimate happiness, baby. If you know us, you know we're huge advocates that maintaining a skin microbiome is key to great skin. Our Microbiome Pressed Serum contains food for your good skin bacteria in the form of Beta Glucan (prebiotics), as well as some mad fermentations including fermented saccaromyces yeast, resveratrol, cocoa and more. Use this as a moisturizer - testers have said nothing has helped their acne like this little wonder.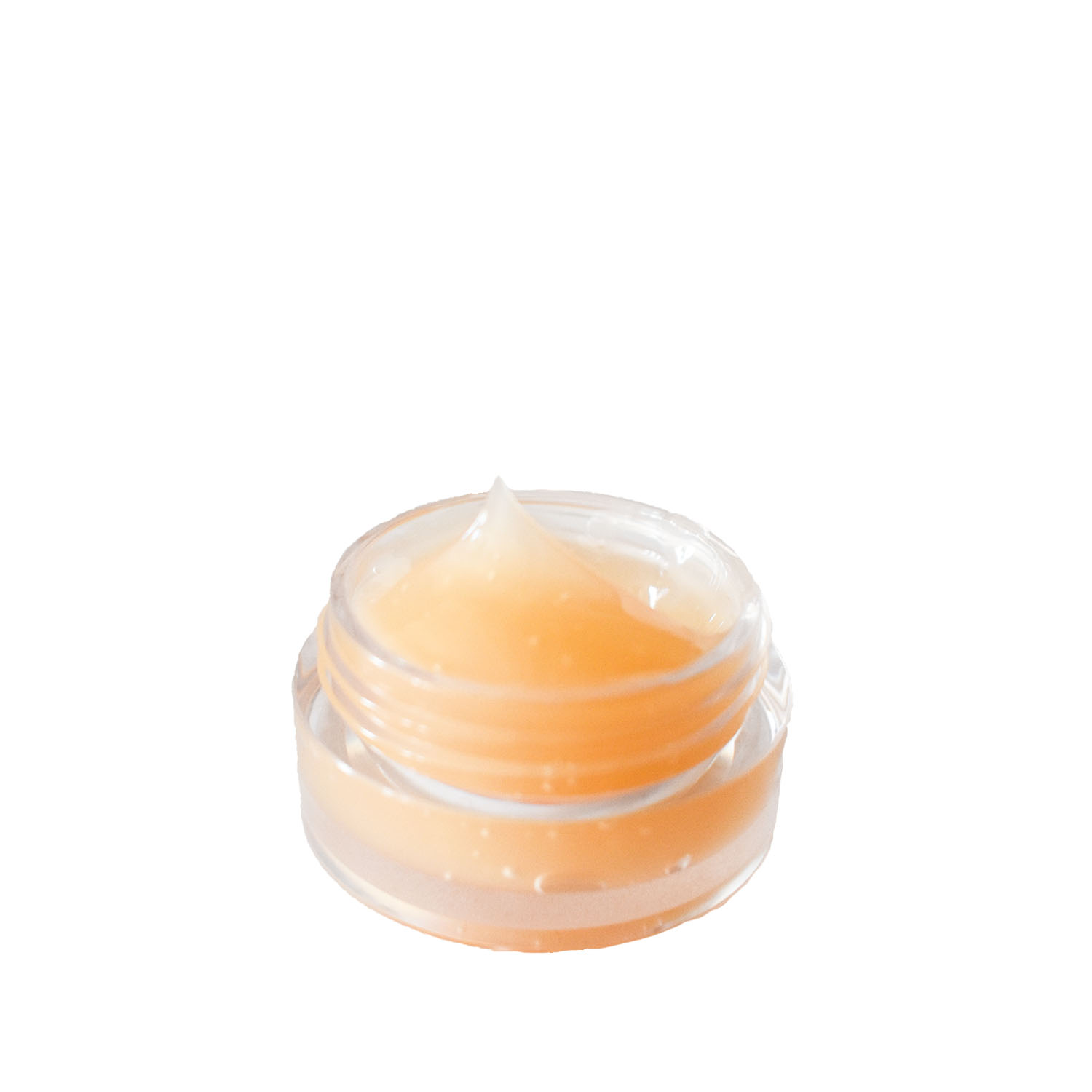 6. Finally, because it's fall, you need a sleeping pack -- a last step to seal in all the goodness while you sleep overnight. Donkey Milk is a Korean beauty wunderkind, because it contains important vitamins and minerals to heal the skin. This little Donkey Milk Sleeping Pack has tamped down redness and acne overnight, and also has quick healing, firming and skin regenerating properties. It's made up of 80% donkey milk.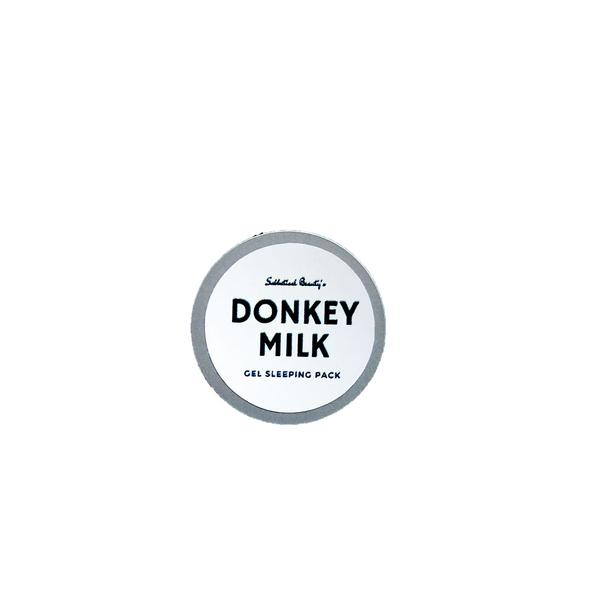 7. And a special treat: a Jade Guasha tool, to massage your face and restore nourishing yin energy throughout. This jade guasha tool is actually green aventurine, which is commonly sold as jade. Green aventurine is thought to be a lucky stone, inviting good luck and prosperity into your life. It also calms negative emotions and releases healing energies for heartaches. This guasha tool has been acquired via fair trade means. We'll be teaching you throughout the next few months how to use this tool to maximize all your SB products!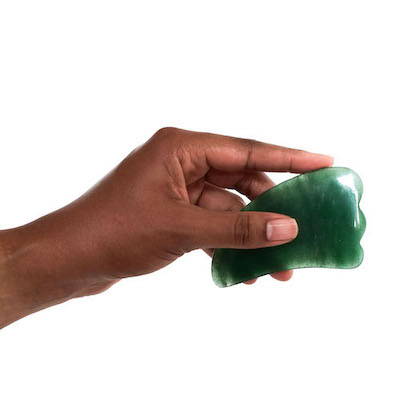 7. Our brand new luxury Chang E's Silver Moon Pearl Serum. Chang E is the Chinese Goddess of the Moon, who represents beauty, femininity and all yin qualities. I've tried to complement that by making a serum in a base of colloidal silver (calms redness, speeds healing), three types of different pearl extracts to build luminescence and ethereal glow, and genuine silver flake. Chang E also comes with a few beautiful moonstone pieces in it, for you to admire as you wear the serum, and to collect when you finish the serum.